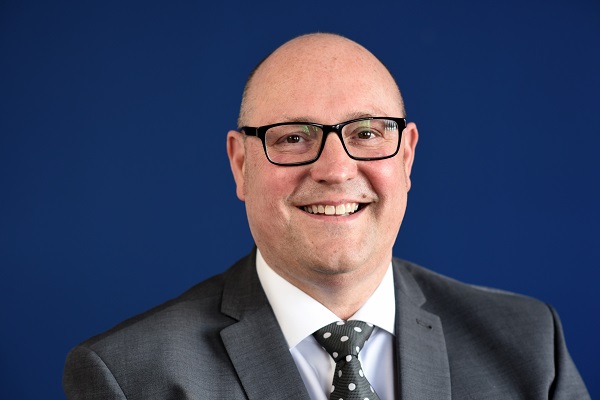 New Direction for Marshall Fleet Solutions with Appointment of Strategy Director
Published on December 15 2020
Reflecting the growing influence of new advanced technologies within the commercial vehicle industry, Cold Chain Federation member Marshall Fleet Solutions (MFS) has appointed its first ever Strategy Director to the main MFS board, as the company looks to identify, and develop, future business opportunities which complement its existing well proven portfolio and are based on the changing demands of the industry.
Michael Kane, currently the incumbent MFS Sales Director, is switching to this new role as Strategy Director, once a replacement can be sorted, and he continues to report directly to MFS Managing Director Mark Howell.
"Over the last few years, we have seen a growing influence of exciting new technology within the industry, and, as a successful and growing one-stop shop provider within the commercial vehicle industry, we will ensure that MFS are at the forefront of all future developments by broadening our product reach, alongside our proven existing world beating long-term offerings," said Mark Howell, managing director, Marshall Fleet Solutions.
Mark continues, "To focus on maximising these potential complementary directions, we decided to expand the main MFS Board to incorporate a Strategy Director and, with Michael's proven long-term 35+ years background within the commercial vehicle industry, he was the natural fit for this exciting position. Although in the short term, he will be continuing to lead the sales team until a replacement Sales Director is found, this newly created opportunity will slowly allow Michael to sit outside of the day-to-day running of the activities, facilitating the speedy identification and implementation of new complementary business streams."
Michael Kane joined Marshall Fleet Solutions in January 2019 as Sales Director and, over the past two years, has overseen the reorganisation and successful expansion of the company's UK sales operation, specifically within the temperature-controlled market, under the world leading Thermo King transport refrigeration banner.
"With his successful long-term career pedigree covering telematics, temperature-controlled bodybuilding, transport refrigeration and tail lift manufacturing, Michael has the perfect background, and specialist knowledge, to fulfil the wide-ranging responsibilities of this changing direction at Marshall Fleet Solutions. With the support of MFS's experienced management team of industry professionals, Michael's expertise will ensure that MFS enters the next stage of its planned development fully focussed on keeping the company leading from the front, by continuing to provide and develop proactive and innovative solutions for our customers," commented Mark Howell.