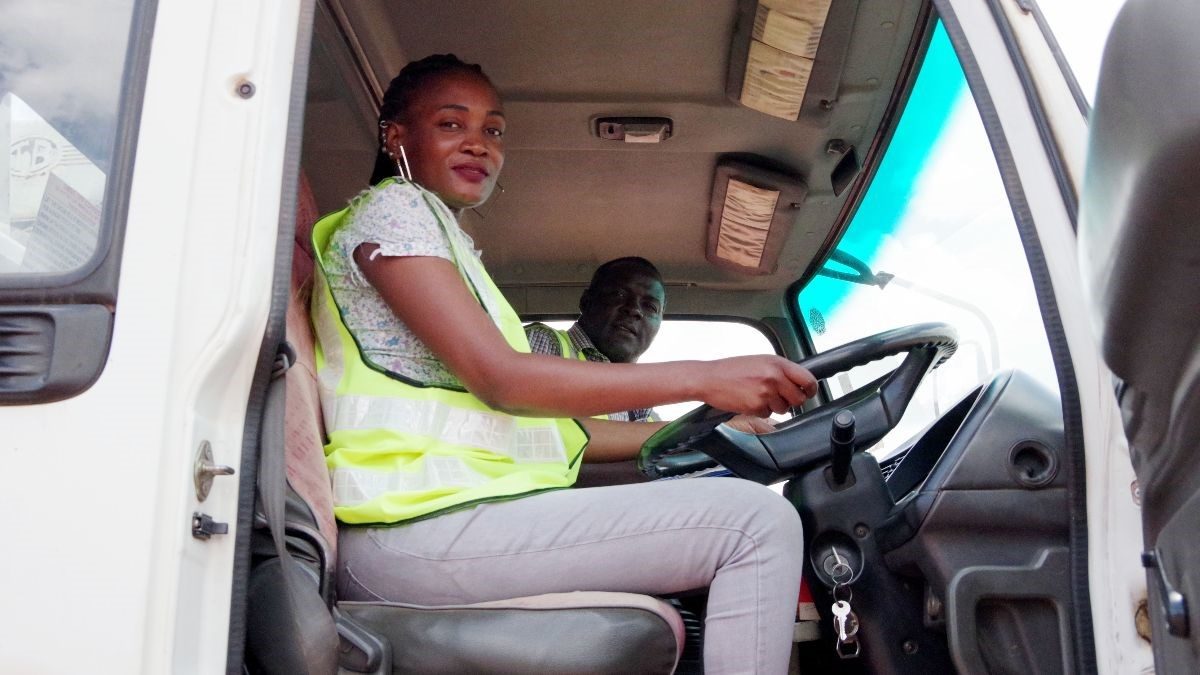 Nelima is paving the way for female drivers in Uganda
Published on December 4 2019
This month Transaid were proud to be a part of driver graduations in both Uganda and Zambia, as part of the Professional Driver Training programme. The ceremonies were a chance to celebrate the achievements of a new generation of drivers who will help improve safety standards on Afrian roads.
The majority of drivers graduating  during these ceremonies were men. However, it was encouraging to see some women in their midst. Nelima, an aspiring truck driver from Uganda, is one of the female drivers challenging the assumption that truck driving is a male profession. 
Nelima arrived at the Safe Way Right Way training centre in Mukono determined to learn how to drive heavy goods vehicles.
The mother of two has since completed her four-week Heavy Goods Vehicle driving course and currently holds a CM driving licence. She now hopes to drive trucks through East Africa and beyond.

The training is currently free for women, which Nelima hopes will inspire others to follow in her footsteps: "I would encourage women who have this passion to use this opportunity and increase their chances of employment."