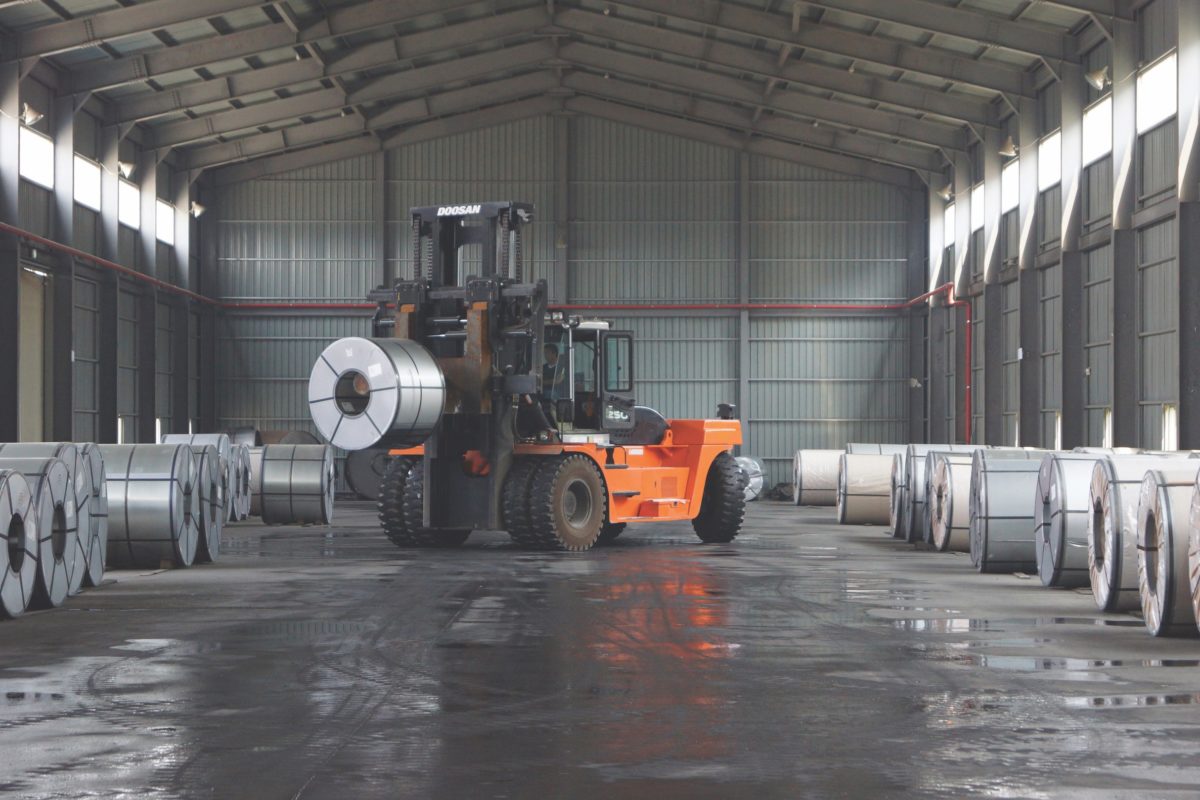 Meet the toughest and strongest on the Doosan stand at IMHX
Published on September 2 2019
Cold Chain Federation member Doosan, the leading manufacturer of robust high performance forklift trucks, will be bringing the toughest and strongest to IMHX 2019 with live displays from four GB Taekwondo champions – including double Olympic Gold medalist, Jade Jones MBE, and three-times World Championships Gold medal winner, Bianca Walkden.
Visitors to the Doosan stand (Hall 19, Stand 19G80) will be treated to three, thrilling live demonstrations a day, throughout the show, together with photo opportunities with the athletes. Also taking part in the live displays will be Lutalo Muhammad, two-time Olympic medalist and Mahama Cho, Olympian and huge prospect for a medal at the Tokyo Olympic Games in 2020. Those feeling agile and courageous will even be given the chance to have a go themselves, with the very real possibility of becoming a champion for the day. There will be daily prizes for the highest scoring men and women.
Brian Grady, Sales and Marketing Director at Doosan Industrial Vehicle UK, says: "As sponsors of the recent World Taekwondo Championships 2019 in Manchester, Doosan are delighted to bring some of the top GB athletes from this exciting and dynamic sport to the IMHX for a series of live demonstrations that are sure to amaze, surprise and entertain. Taekwondo is a wonderful sport that shares three key traits with Doosan's design ethos – those of strength, toughness and agility. It's going to be quite a show – onlookers can't help but be inspired."
Alongside the live Taekwondo displays will be the very latest of Doosan's counterbalance and warehouse truck models, from the new feature-rich B15R-7 three-wheel and B45X-7 four-wheel series of electric forklift trucks, right up to Doosan's powerful, heavy-lifting diesel and gas models – including Doosan's giant 25 tonne capacity counterbalance forklift, the DV250S-7, which will be hard to miss. However, there will be more than just counterbalance trucks to see.
In advance of the highly anticipated launch of its new range of warehouse trucks, Doosan will be offering a tantalizing glimpse of what's to come by debuting three new models in the walkie and stacker powered pallet truck range – the BPL18/20S-7 with lateral drive, the BPM20S-7 with middle drive, and the BDL13S-7(H) double stacker. All three pedestrian operated trucks reflect Doosan's renowned design characteristics of compact functional form, high maneuverability, durability and rugged, reliable performance.
Doosan's huge 658 sq m stand – one of the largest at the show – will be set out in six industry zones, displaying Doosan's best-in-class solutions for each sector, spanning Manufacturing, Construction, Agriculture, Transport, Warehousing and Aviation. Visitors will have the advantage of seeing the optimum handling solutions for enhancing performance in each industry.