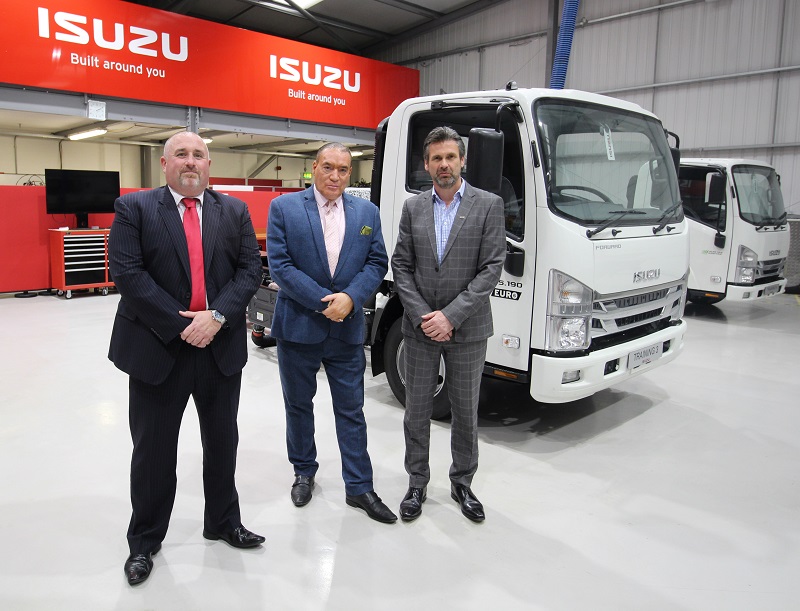 Isuzu Truck UK signs main sponsorship agreement with PROF
Published on July 13 2022
Leading CV manufacturer & Cold Chain Federation member Isuzu Truck UK has announced that it is to become the official sponsor of the Professional Recovery Operators Federation (PROF), with effect from the annual PROFCON conference that takes place in July 2022. The sponsorship, scheduled to run up to and including PROFCON 2023, will see Isuzu Truck working closely with the management team at PROF to help support their stated goals of improving and raising standards within the UK recovery industry.
Richard Goddard, President of the Professional Recovery Operators Federation, said "Historically, ITUK have always had a very close association with the vehicle recovery industry. For many Vehicle Recovery Operators, Isuzu has become the go to truck, and this has been the case for quite a number of years now."
Richard continued, "I feel their brand breeds trust & confidence throughout the recovery industry and am hopeful that the same trust and confidence can be reflected towards PROF, through their sponsorship.
As the motor industry faces generational changes such as environmentally friendly Electric vehicles and perhaps some-day in the future, driverless vehicles, it is vital we have an understanding of what will be required to recover those vehicles when the need arises.
ITUK has consistently supplied the trucks that help this industry meet those challenges face on. I have always felt part of the Isuzu family and in 2008 I flew out to Tokyo, to the home of Isuzu, and witnessed the size & scale of the company, which was an experience I will never forget. So I am now delighted to welcome Isuzu Trucks into our Federation as part of our industry and a welcome partner of the Professional Recovery Operators Federation. "
Commenting on the sponsorship agreement, Pete Murphy, managing director at Isuzu Truck UK said, "We believe that the Professional Recovery Operators Federation provides an excellent platform for communication between all relevant stakeholders within the industry. Hopefully our sponsorship agreement will help to enable the Federation to continue its great work and further develop the strategic partnerships that are so essential in today's ever-changing and increasingly complex world."
Comments are closed.