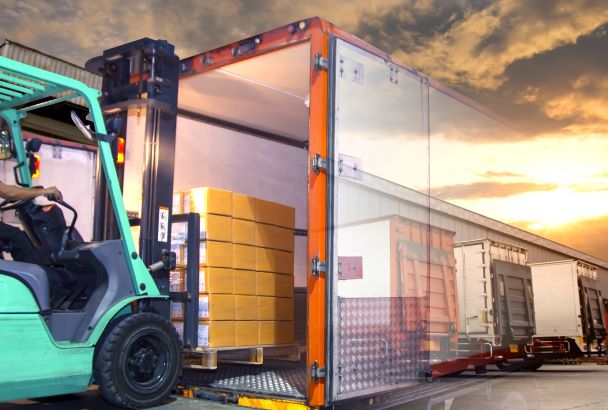 How To Make Logistics Outsourcing Work for You!
Published on July 27 2021
Many companies choose to outsource some or all of their physical operations for different reasons.  They often prefer to focus on their core business, especially if they do not have the expertise in warehouse management or transport logistics.  They may lack the staff numbers required or the technology tools used extensively today by the specialist service providers.
Find out how Cold Chain Federation member The Supply Chain Consulting Group (SCCG) can help you decide on what to outsource includes evaluating the opportunities. Every business is different. Seasonal fluctuations, volatile sales patterns and rapid growth are all factors to consider. 
The benefits of outsourcing are:
less investment needed in vehicles, warehouse space and specialised staff
access to the latest technology solutions
availability of industry expertise and best practices
reduction of risk
ability to deal with uneven demand and seasonal peaks
A third-party outsource logistics provider (3PL) is one option. A 3PL is set up to handle specialist consignments such as hazardous or perishable goods using a dedicated fleet. They can also handle full or part-loads and returns by combining volumes across multiple users, and parcel companies do the same for small consignments. Often where more than one 3PL is required, the services of a 4PL can be secured. A 4PL will aggregate the services of multiple 3PLs and provides the IT 'glue' that makes it a seamless operation.
What services can be outsourced?
Import/Export
Sea freight and airfreight services are almost always outsourced. Who owns a container ship apart from a shipping line? Customs clearing and freight forwarding regulations are onerous and are often subject to change. The more international and complex your flow of goods, the more important it is to rely on those with the expertise.
Road freight
General haulage companies have economies of scale and can offer attractive pricing, especially for part loads. They have fewer empty return trips as they can consolidate shipments from many customers in every direction. Specialised 3PLs can accommodate customers who require refrigeration, hazardous or liquid bulk transport. Only if you have critical mass and/or sufficient reverse flows and/or highly focused requirements can an own fleet the better option. Delivery of small consignments and parcels is best outsourced to courier companies that cover short distances more frequently.
Warehouse management
Simpler warehouse operations are often outsourced for the shared user benefits. It works well if stockholding is volatile or there is rapid growth and logistics is not your core business. Large, complex picking warehouses which justify a dedicated operation can also be outsourced to gain additional expertise, access to systems and provide flexibility. Where labour is scarce a 3PL may have access to a pool of staff working on other contracts. Managing large teams requires knowledge of industrial relations and takes up management time. Many retailers and supermarket chains use a mix of in-house and outsourced warehouse management providers to manage risk.
How to choose potential outsource partners
Before actively approaching prospective service providers there are some questions to consider.
Do we want one provider for all our warehousing and transport logistics requirements, or do we have the capacity and ability to manage several 3PL outsource providers?
Which service providers handle other businesses similar to ours? There are specialists in every industry sector. Do we know who they are?
How important will we be as a client to our chosen partner?
What type of contract do we want and for how long?
Are there any obvious solutions? For small parcels, Royal Mail or DPD or Fedex.
Approaching the market
The supply market for outsource logistics services is developing rapidly due to technology solutions that did not exist even two years ago. Engaging and contracting with a 3PL is not the same as buying widgets; you are sourcing what could be an expensive and complex solution and are putting in the foundations of a potentially long-term professional partnership.
Sourcing logistics services from a third party (a 3PL) should follow basic procurement principles. Our advice is to prepare a list of your requirements, both vital and nice-to-have, that form the main part of a Request for Information (RFI) document. An RFI, also called an Expression of Interest, is used to gauge interest from many companies that can potentially fulfil your need. This document is a limited information pack telling potential providers what you are looking for, why you are looking for it, and how your sourcing process will work. Responses from the RFI are used to shortlist candidates to receive a formal tender document. A well-structured RFI process allows you to limit the number of tender recipients to potential winners. A word of warning: if a potential supplier thinks you are just benchmarking against your current operation and have no intention of entering into a contract, your request will be ignored.
Keep an open mind
Your tender should allow leeway for suppliers to offer alternative solutions to your requirements even if you think you know what the solution should be. 3PLs are not all built the same; they have different facilities and assets, various approaches to business and unique ways of operating. You may have decided upon your preferred commercial arrangements and account management but there could be a better way. Integration of your computer systems should be high on your list, your 3PL will have custom software solutions in place that could be cost-effective for you.
Commercial arrangements and contracting
Open book contracts allow us to see into our supplier's business and understand their pricing and margins. In its simplest form, the supplier bills the customer based on the actual costs incurred for each type of service plus the agreed margin. This type of arrangement is sometimes called a cost-plus contract. In a closed-book contract service provider does not offer to divulge its operating costs, overheads and margin to you, the customer. Fees are agreed in the contract and future escalations are subject to negotiation between the parties at pre-defined intervals.
Do your due diligence on shortlisted suppliers. Meet with their top management at their site. Ask all those difficult questions about their implementation plan, mutually acceptable Key Performance Indicators (KPIs) link rewards to performance. The supplier best-suited to your requirements will emerge.
Running your own logistics facility can be a distraction and an unnecessary complication when you should be focusing on servicing your customers.   Assuming you have taken this big decision to hand over, or at least share, the control and management of some key elements in your supply chain, your involvement does not end there.  Treat your outsourced 3PL as a business partner for the best results.