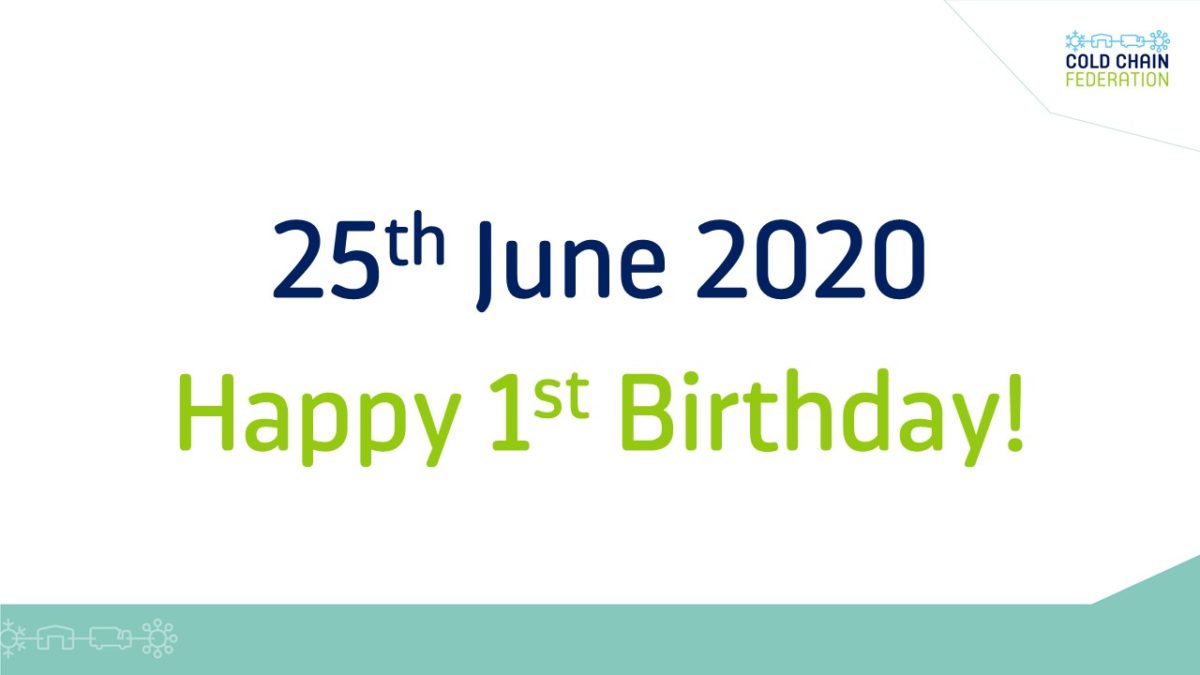 Happy Birthday to us!
Published on June 25 2020
It has been a year since we launched the Cold Chain Federation, building on the heritage of the FSDF and the CSDF before that, our new brand signalled a new strategy and mission for the definitive voice and network for the UK-based temperature controlled logistics.
Since then we have gone from strength to strength, leading the industry through the challenges of Brexit and Covid-19. However we are focused on our longer term purpose, which is preparing our industry for the policy, regulation and changing consumer demands that arise from climate change.
It's a big happy one year birthday to us & here's to many more successful years ahead and hoping that Shane & the team will be able to celebrate soon!
We would like to thank you all for your support.