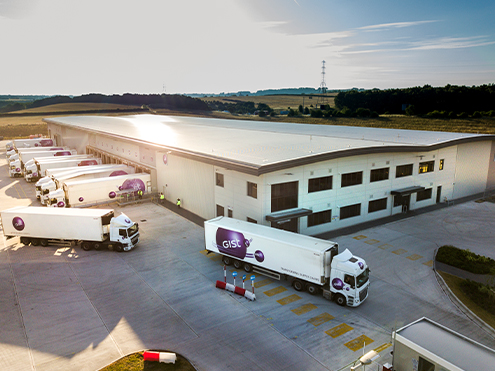 GIST Converts to 100% Renewable Electricity Across the UK
Published on March 31 2021
Cold Chain Federation member Gist has converted to 100% renewable electricity to reduce its carbon emissions in 2021. This change forms part of ongoing efforts to reduce the environmental impact of its operations.
With zero emission electricity now used to power its temperature controlled distribution centres across the UK, this investment in the environment will reduce emissions by more than 6,000 tonnes of CO2 each year.
Michael Chambers, Chief Executive, Gist said: "Gist is working hard to minimise the impact of our business on the environment through the efficient use of energy and resources. By investing in zero emission electricity to power our UK-wide network of chilled warehouses, we are reducing our carbon footprint. This investment sits alongside our ongoing green initiatives including the use of Euro 6 vehicles, driver telematics and ammonia glycol refrigeration, all of which reduce our fuel and energy use.