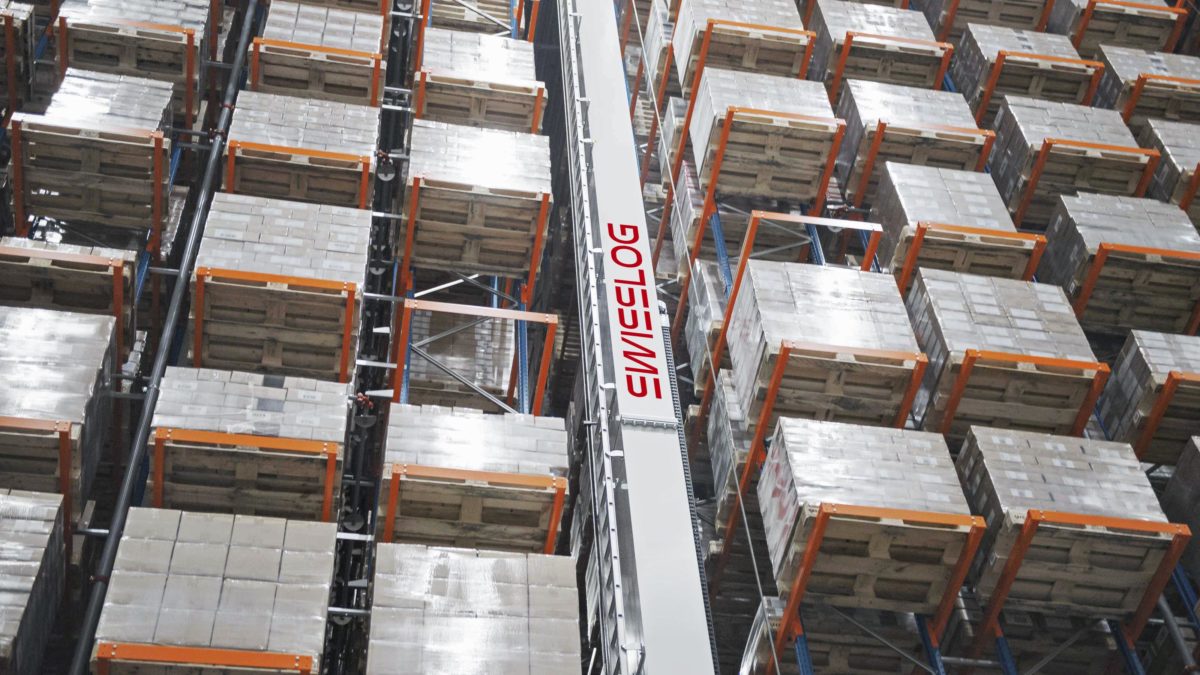 German food retailer Bartels-Langness invests in first automated warehouse to boost store service levels
Published on November 6 2023
Logistics automation specialist Swisslog has been selected as the main integrator on a new automated high bay warehouse for Bartels-Langness (Bela), one of the largest food retailers in Germany. The €13.9m project will encompass all civil engineering and intralogistics works at the existing site in Neumünster.
Redditch, Swisslog UK, 6 November 2023 – As an owner-managed family business based in Kiel, Bartels-Langness (Bela) is one of the largest food retailers in Germany. In order to increase the availability of goods as well as to further improve the service for its own supermarkets and the retailers it supplies, Bela has appointed Swisslog to implement its first automation project in its 130-year corporate history.
The high bay warehouse, based at Bela's existing logistics facility in Neumünster, will boast more than 11,100 storage locations served by Swisslog technology: three heavy duty Vectura stacker cranes for double-pallet handling with an operational height of 33 meters and 228 meters of ProMove pallet conveyor system.
A total performance of 200 pallets per hour
Swisslog's Vectura is a multi-talented and energy efficient high bay warehouse pallet stacker crane used in more than 2,000 Swisslog customer projects. A proven and reliable pallet technology with a modular design, Vectura handles one, two, or more loads in single, double, triple, and multi-deep layouts. The solution operates at heights of up to 50 metres, performing equally well in temperatures as low as -30°C and as high as +50°C. For Bela, Vectura will handle up to 200 pallets per hour.
The new high-bay warehouse and pallet conveyor system will be controlled by Swisslog SynQ software: a material flow control system, and the corresponding subsystem automation controls. All activities on the system are fully automated, and user intervention is only required if a problem occurs.
Decades of experience in construction and logistics
Head of Sales Swisslog Central Europe, Christopher Herweg, expressed his excitement at Bela's decision to work with Swisslog on their first automation project: "We're honored to be selected as Bela's strategic partner for their first automation endeavor, where we can put our decades of experience in the food retail industry to use alongside our civil construction and software knowhow."
Swisslog is the main integrator for both civil engineering and intralogistics works on the project, allowing Bela to benefit from a single supplier approach and minimize risk. Managing Director Volker Bluhm said: "One of the main reasons why we chose Swisslog was the passion and professionalism of the entire team, as I believe that is exactly what is needed to successfully implement our project. We want partners who are enthusiastic about us! In addition, Swisslog's reputation and experience in dealing as a general contractor for both civil construction and logistics supplies has been known for decades."
Swisslog is set to start work on site in November 2023, and the project is scheduled for completion in June 2025.
Comments are closed.