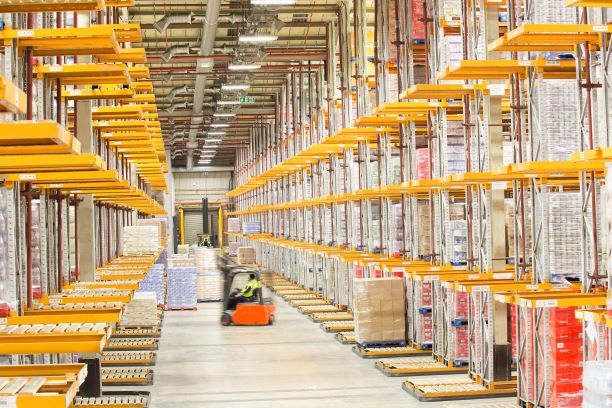 Fowler Welch facilitates Quorn's move into ambient market
Published on July 11 2019
Healthy meat-free protein specialist brand Quorn has expanded its range into the ambient market and chosen Cold Chain Federation member long-time trusted partner Fowler Welch to provide an end-to-end supply chain solution.
Quorn's new range rolls out in Tesco and Asda this month and will be managed through the Fowler Welch facility in Heywood, Greater Manchester.
The development marks Quorn's first step away from chilled and frozen offerings to introduce an innovative meat-free option into consumers' cupboards.
Christophe Evo, head of logistics at Quorn, said: "The relationship between Quorn and Fowler Welch has developed from being a simple transactional-based collaboration into a close working business relationship over the last 12 years.
"The Heywood site offers a unique solution across the ambient supply chain and this, in combination with its outstanding customer service, makes Fowler Welch the obvious choice in helping Quorn take this exciting next step."
Multi award-winning logistics specialist Fowler Welch started working with Quorn Foods in 2007, when the company began to explore options for storage and distribution and saw the potential of joining the Fowler Welch warehouse portfolio.
Nick Hay, CEO Fowler Welch, said: "We have enjoyed a long and successful partnership with Quorn since it joined our operation, initially at the flagship site in Spalding and more recently from the state-of-the-art distribution centre in Nuneaton.
"The company has enjoyed steady growth in volume and overall delivery profile ever since and we are delighted to be supporting Quorn as they move into the ambient sector.
"We are committed as always to maintaining the high service levels, management and product growth all our clients have come to expect."
Fowler Welch works closely with its customers to find solutions that best meet their needs, offering a range of services across both chilled and ambient sectors. Its focus is on adding value to such partnerships by facilitating business growth and bringing outstanding customer service to the table with a flexible blend of supply chain solutions.
Nick Hay added: "Fowler Welch always strives to gain a full and holistic understanding of customer requirements so we can become an extension of their teams. The communication and reliability demonstrated by our colleagues every day is what gives us a competitive edge and helps us build strong, lasting partnerships."
Quorn's new range comprises Wonder Grains snack pots and bowl meals, each in three flavour variants, plus meat alternative strips in Spicy Tikka and Smoky Fajita.
To find out more about Fowler Welch and how its services can help your business, please visit www.fowlerwelch.co.uk
To find out more about Quorn please visit www.quorn.co.uk