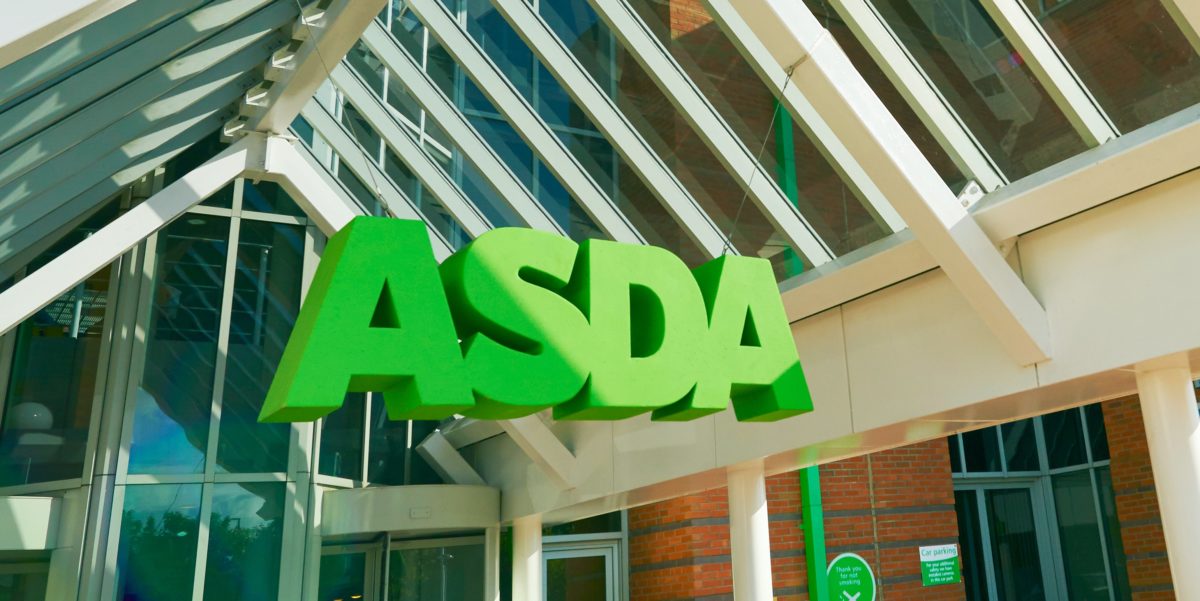 Fit-to-size packaging saves cardboard and boosts sustainability for ASDA
Published on May 18 2020
Oversized packaging and congestion in the packing area was impeding peak performance at ASDA's George Home e-fulfilment operation. That was until the opportunity arose to acquire a state-of-the-art automated packing system that could tailor-make parcels at high-velocity.
Cold Chain Federation member ASDA is one of the UK's largest supermarket brands, serving over 19 million customers every week across a broad range of estate formats from supercentres and convenience stores to ASDA Living, which is dedicated to George Home, Fashion and general merchandise.
Launched in 2014, George Home has grown rapidly, supported by strong ecommerce sales through George.com. Customer service is a core focus for the business and this extends to the fulfilment operation with all its attendant requirements for fast order processing, efficient packing and reliable delivery.
Picking and packing some 31,000 units a day of general merchandise at peak is quite a challenge – one the retailer's logistics service provider, Clipper Logistics, undertakes with great dexterity at its Ollerton distribution centre.
ASDA's desire to reduce the amount of cardboard used when packing, combined with a wish to remove capacity constraints during peak periods within its George Home e-fulfilment operation, has led the business to acquire a state-of-the-art automated packing system that tailor-makes parcels at high-velocity. Savings on cardboard alone supported a fast return on investment.
Andrew Coffey, Senior Manager for Engineering Development and Innovation for ASDA Logistics Services explains: "We wanted to move towards a right-size packaging solution as we saw huge benefits from reducing the amount of card we used, as well as getting more pacrcels on a trailer through building smaller boxes."
The CVP Impack from Quadient is unique in that it has the potential to tailor-make individual cardboard packages to the exact size of an ordered item at the rate of 500 packages per hour – combining multiple items, if required.
In fact, following the installation of the CVP Impack in September 2019, ASDA has been able to remove one 40ft trailer a day from the road – a significant cost saving and environmental benefit. The business is also expecting to buy around 30% less cardboard for the same volume of packages produced by the pre-existing system. In addition, a critical benefit was that by using the CVP Impack pressure on labour resources during peak periods was reduced, which has allowed for future growth.
As Andrew Coffey points out, "To support the continued rapid growth in our George.com business we needed to provide more packing capacity, as our current packing machines were fully utilized at peak times."
Graham Thornley, Operations Manager – ASDA contract, at Clipper Logistics, outlines how productivity had been improved by realigning picking processes to take advantage of the CVP Impack's capabilities. "During peak we were experiencing congestion within our existing automation. We process around 31,000 units on a daily basis at peak, which can be around 14,000 boxes – so that put pressure on our workforce for at least three months of the year.
"However, we realised there was an opportunity to take out single unit orders from our existing picking task groups and pick those separately as a batch pick. This would give us greater picking efficiency and linked with the productivity of the CVP Impack, would reduce pressure on the existing workforce," he says.
The successful business case made by ASDA Logistics Services was based on the savings from a realigned picking process, reduced cardboard usage and more efficient use of labour.
"But we always knew there were other potential savings," says Graham Thornley. "The CVP Impack has allowed us to dramatically increase the number of boxes that we can get on a pallet – that's 60 boxes per pallet as opposed to 30 – which has saved ASDA a trailer a day. That's a significant cost saving over a year and reduces CO2 emissions."
There are important advantages to ASDA customers too. Some 65% of ecommerce orders are click & collect from an ASDA store. By creating custom sized packaging for each order the customer receives a compact, right-sized box, which is more convenient to carry, eliminates 'consumer distress' over wasteful packaging and delivers a positive environmental message. For the ASDA pick up points, smaller packages save on storage space too.
General merchandise orders cover a wide range of goods, many of which may be considered fragile, such as vases, plates and picture frames. An advantage of the fit-to-size cardboard packaging is a snug fit to the product, which prevents items moving around, providing better protection without the need for bubble-wrap or void-fill.
"With our older boxing machines we had three base footprints from which the packer would choose the most appropriate sized box for an item. The height of the box could be cut down but it was not possible to alter the other dimensions, so it was difficult to get a good fit, giving customers a frustrating experience," says ASDA's Andrew Coffey. "By building a box that fits securely around an item we would also expect to reduce transit damage and breakages."
The performance of the CVP Impack has exceeded expectations for both ASDA and Clipper Logistics. "It took us through our 2019 peak with very few issues. Uptime and performance was great and on ROI it has outperformed our projections," he says. "It has hit just about every metric we set for it. Saving one vehicle a day was over and above what was stated in our business case – we're very pleased with how its performing."
Graham Thornley of Clipper Logistics concurs: "I'm delighted with it. We're planning on pushing around one million units through the machine during 2020."
He adds: "It has given us the opportunity to reduce the congestion that we had previously around the existing automation and has given us all sorts of benefits, both from a cost and process point of view – I'm a great advocate of it. In fact, at some point, I'd like to move to the next generation of Quadient machine, the Everest, which has a capability of over 1000 units an hour."