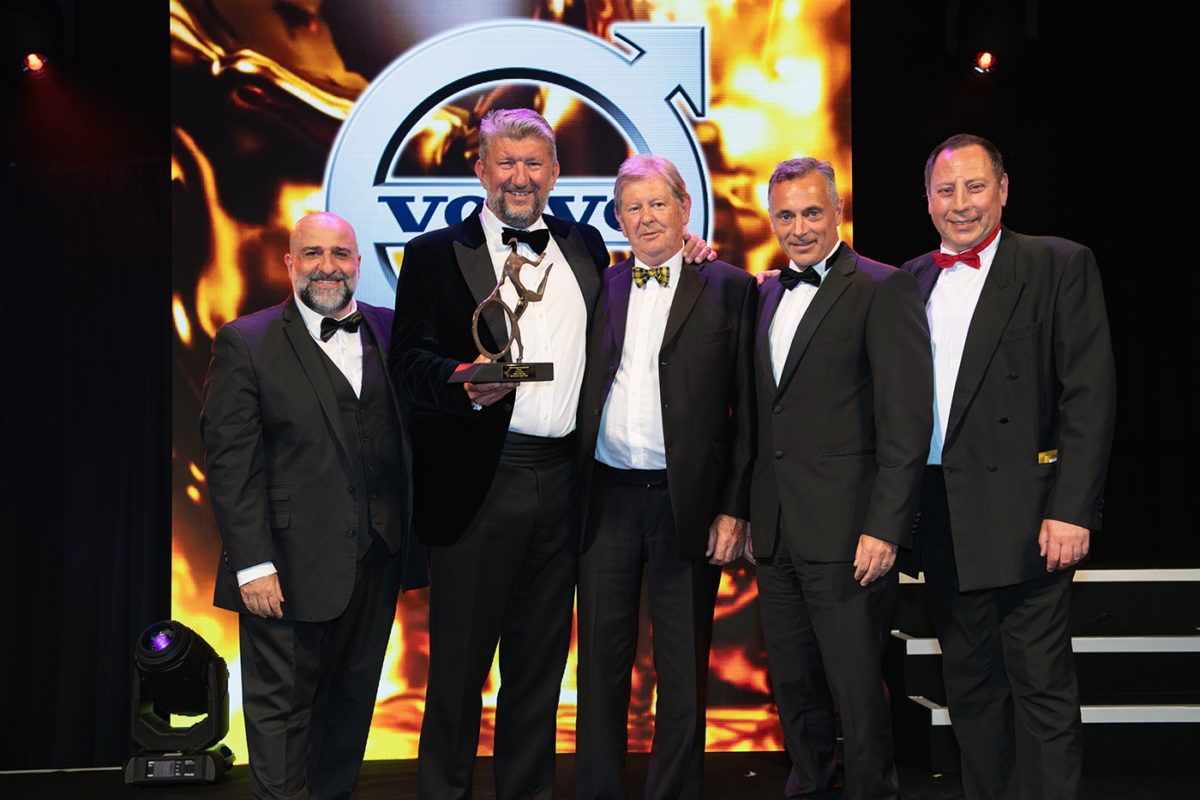 CULINA GROUP WINS "HAULIER OF THE YEAR 2019" THE MOST PRESTIGIOUS AWARD IN UK LOGISTICS
Published on July 15 2019
Culina Group has won – "Motor Transport – Haulier of the Year 2019" – the most prestigious award in UK Logistics at the 33rd Motor Transport Awards held recently at the Grosvenor House Hotel in London's Park Lane.
Culina Group CEO Thomas van Mourik, and Company Secretary Nigel Jury were presented with the coveted accolade by Motor Transport Editor Steve Hobson and TV Celebrity Omid Djalili, in front of the "who's who" of UK Logistics at a spectacular evening which is widely considered to be the "Oscars" for the UK transport and logistics industry,
"This significant award is tremendous recognition for our hardworking team of people working across the UK and Ireland to make our company what it is today." said Thomas.
"In our 25th year we are really proud of the solid strong foundation that Culina Group has laid over the last twenty five years and our journey of growth and success. We have special people working for us throughout our group of companies and a unique company philosophy that is helping Culina Group to continue to differentiate ourselves in our uniquely competitive markets to maintain our continued trajectory of growth and expansion".
Celebrating its 25th anniversary this year, Culina Group has grown to become one of the UK's leading FMCG logistics specialists. One judge commended the firm for, "An outstanding 2018, both in terms of growth through further acquisition and continued improvements in profitability."
In recognising Culina Group as "Motor Transport – Haulier of the Year 2019", judges noted that Culina Group was an early adopter of Earned Recognition and had very well managed business processes. They also commended the firm for pioneering use of new technology and innovation, and said it had managed the integration of a number of acquisitions well.