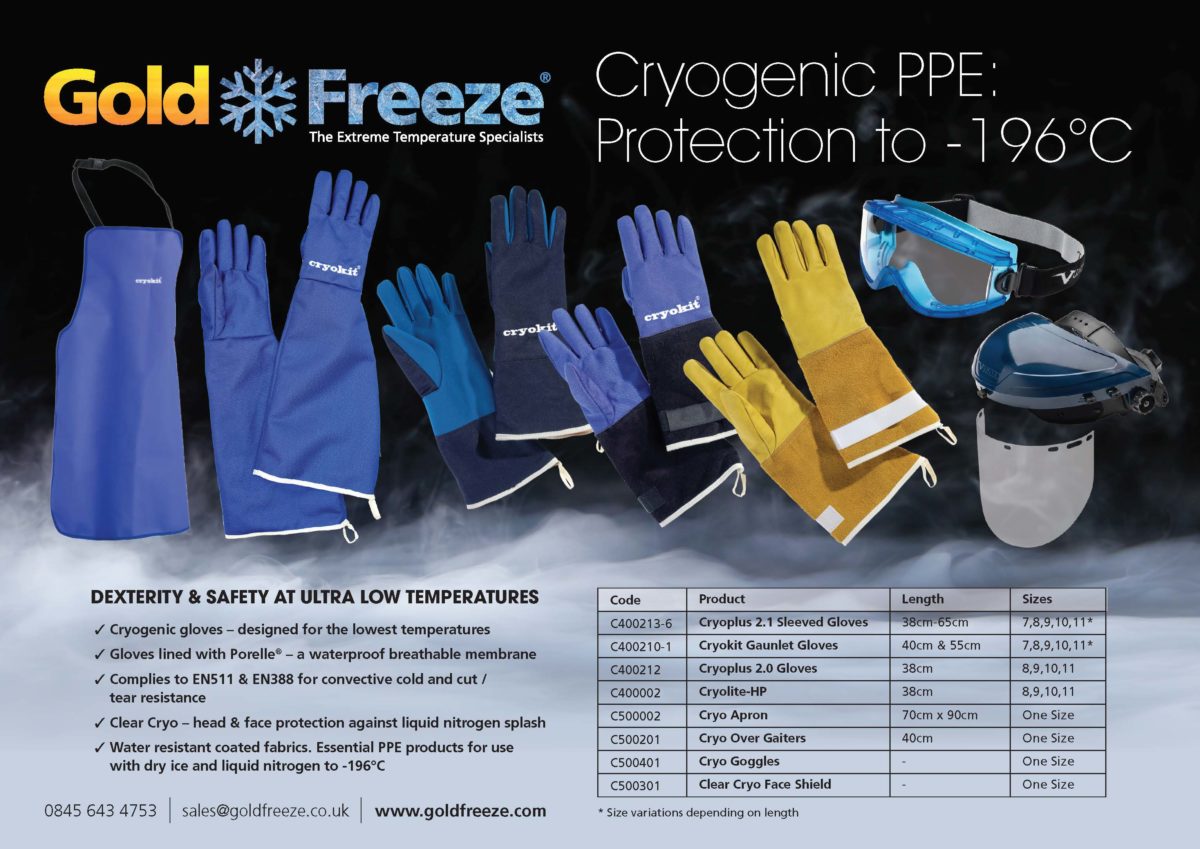 Goldfreeze Launch a Range of Cryogenic Protection ready for Vaccine Distribution
Published on November 16 2020
Cold Chain Federation member GoldFreeze Ltd one of Europe's leading manufactures of chill, cold and Freezer PPE are able to supply a full range of Cryogenic PPE to support the cold chain with ultra-low temperature shipment of the new vaccines.
Full details can be found on the GoldFreeze website HERE
GoldFreeze are responding to a quickly changing landscape and have included a safety video for Cryogenic Working made by the Medical Research Council which we have uploaded to our Cold Knowledge base and can be seen HERE.
GoldFreeze have manufacturing capability and a robust supply chain and would be delighted to share knowledge and offer support to all cold chain colleagues within the Federation.
To contact Goldfreeze Tel: 0845 643 4753 or Email sales@goldfreeze.co.uk