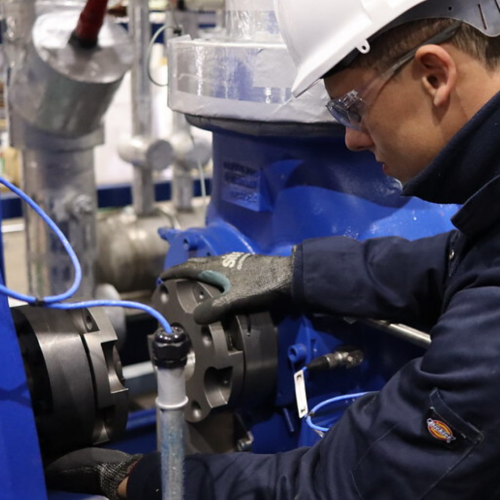 COVID-19 Update: Star Refrigeration Announces Engineering Recruitment Drive
Published on May 26 2020
Cold Chain Federation member Star Refrigeration is actively seeking to recruit experienced engineers, as the company continues to support the cold chain during the coronavirus (COVID-19) pandemic.
Star's nationwide refrigeration engineering team has remained in operation throughout the COVID-19 lockdown, providing essential support to the UK frozen and chilled food industry. The company's Operations Group has seen a significant upturn in installation, service and maintenance work, due to recent contract wins and increased demand from existing customers in food manufacture and distribution.
Star is currently looking to recruit qualified industrial refrigeration engineers across the East Midlands and East Anglia. The company has immediate opportunities for service and maintenance work at customer sites in Cambridgeshire, South Lincolnshire and Norfolk.
Star Refrigeration's Regional Manager – Midlands, Patrick Draper, says: "We currently have opportunities for a number of experienced industrial refrigeration engineers to join our award-winning team across the East Midlands and East Anglia. The successful candidates will be working with some of the biggest names in UK food manufacture and distribution."
He adds: "We're keen to speak to suitably qualified refrigeration engineers, particularly those with experience in industrial freezing and chilling equipment."
Star is UK's largest refrigeration engineering company, with over 100 field engineering staff currently in operation across the UK during the COVID-19 pandemic. Star is working carefully within government guidelines to provide on site installation and maintenance support, whilst ensuring the safety of staff, customers and the wider community.
Star is currently looking for engineers with specialist experience in the commissioning, maintenance and servicing of industrial refrigeration equipment using NH3 and CO2, as well as general experience with HFC systems. Employees receive a competitive salary and full benefits package, as well as ongoing training and professional development.
For more information and to apply, please email: recruitment@star-ref.co.uk