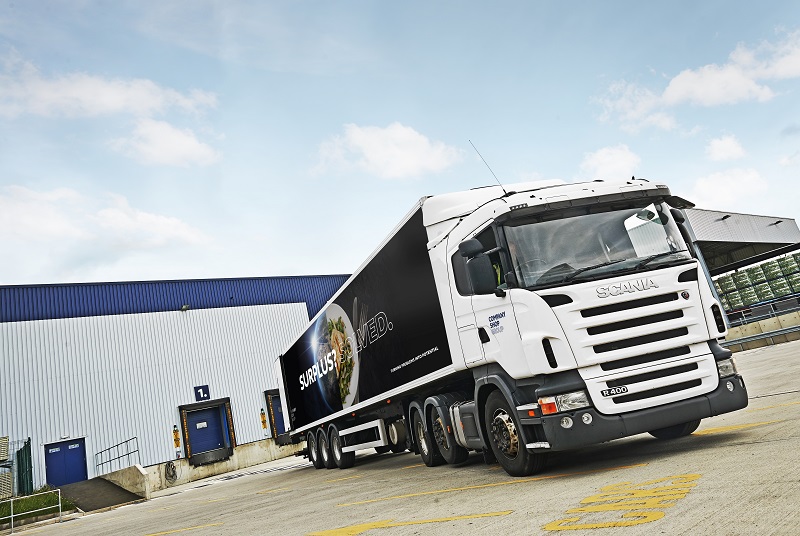 Company Shop's 15th Store Announcement Cements Period of Sustained Growth and Unparalled Solutions to the Industry
Published on November 15 2021
Cold Chain Federation member Company Shop Group, the UK's largest redistributor of surplus food and household products, has this week announced its latest store opening as part of a period of extensive and rapid growth which has seen the group more than double its capacity in the past two years.
Having already opened four stores in 2021 alone, on top of the five new stores opened in 2020 despite the pandemic, Company Shop has unveiled its latest superstore, set to open in South Yardley on Thursday 2nd December. With this opening, the Group will have increased its collective store square footage by 228% during the past two years.
This takes the total of Company Shop stores to 15 across England and Scotland, alongside a growing 7 Community Shop social supermarket stores, following the opening of its Beechwood store in Wirral in late June. The Group also opened a second distribution centre during this period to enable them to handle increasing volumes of complex surplus goods.
As well as providing 142 new local jobs this year, with an additional 40 roles at the new Midlands site, the Group continues to expand on its unparalleled and sustainable surplus solutions for retailers, manufacturers, and brands across the UK. The Group works at the heart of the supply chain to handle and redistribute almost all of forms of surplus food and products that would otherwise needlessly going to waste. In turn, it generates a significant social, economic and environmental return which is a benefit for businesses, the planet and for communities everywhere.
While world leaders discuss some of the key issues threatening the planet at COP26 this week, Company Shop Group is leading the way in tackling a largely overlooked and underappreciated problem, reflected in the fact that food waste and redistribution did not make it onto the Conference agenda. This is despite the challenge of unnecessary food waste being so vast that if it were a country, it would have the third-biggest carbon footprint after the US and China, according to the UN's Food and Agriculture Organisation.
Alongside providing sustainable surplus solutions to the industry, the Group's rapid growth, bolstered by its acquisition by waste management company Biffa plc, has also seen tens of thousands more people across the UK benefit from access to surplus food that could have otherwise gone to landfill, helping to stretch family budgets.
The results of the Group's expansion speak for themselves. In 2020, the Group redistributed more than 80 million items of surplus food and domestic products, in turn saving 28,073 tonnes of food and household goods from going to waste. This saved the Group's network of members over £64 million on their food bills. More so, the Group's latest Sustainability Report revealed the Group paid over £20million back to industry partners for their surplus stock during 2020.
Steph McGinty, Group Managing Director of Company Shop Group:
"As Company Shop Group's network rapidly expands, we continue to provide an unparalleled surplus redistribution solution for the industry. With discussions in Glasgow ongoing at COP26, we need to be continually encouraging more creative solutions to the biggest climate-related issues we all face, and food waste should be at the top of that list.
"The last year alone has seen us work with more retail, manufacturing, hospitality and food service partners than ever before, and we are continuing to work closely with our partners to advance our capabilities and provide pioneering solutions. As well as supporting other businesses, we have always been so proud of the ways in which Company and Community Shop stores inspire and empower the local communities in which they operate, so we are extremely pleased to have expanded in such a positive and sustained way.
"With more Company Shop and Community Shop stores in the immediate pipeline, and ongoing challenges and opportunities that are waiting to be overcome and unlocked for our industry partners, we are looking forward to continuing to provide innovative surplus solutions whilst delivering great food and products to even more individuals and families."