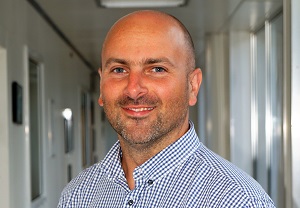 Collaboration for Oakland International and Jungheinrich
Published on June 19 2019
Cold Chain Federation member Oakland International and Jungheinrich UK have announced a long-term contract that will combine cutting edge technology and optimised processes to deliver business and environmental advantages across Oakland's supply chain operations.
Specialist in food distribution and logistics, multi temperature supply chain operator Oakland agreed the contract with Jungheinrich, a material handling and intralogistics solutions expert, to place leading edge technology at the heart of its operations.
Oakland Business Unit Director at Corby, Lee Whiting, commented: "We're delighted to be working in collaboration with Jungheinrich. We both have complementary qualities with Jungheinrich's intralogistics expertise, offering Oakland the opportunity to fully optimise location positioning and reduce our carbon footprint through reduced battery cycles and charging optimisation.
"Our alliance signals long-term relationship stability with proven reliability and service and is exceptional to anything else currently in the marketplace."
The partnership will support the growth at Oakland's Corby site, from 6000 pallets to 15000 pallet capability, and together with freezer investment has opened new business opportunities and contracts.
Steve Richmond, Director – Logistics Systems, Jungheinrich UK, added: "To cater to the rising number of temperature sensitive products entering the supply chain, Oakland required a multi-temperature storage facility that was fully optimised for maximum capacity and operational efficiency. We are pleased to be working with Oakland to provide a complete, bespoke mobile racking and material handling solution that will ensure those demands are met, both now and in the future. We look forward to our ongoing collaboration with Oakland and to supporting their continued growth."
Oakland International's key focus is to add value to its customers and partners and operates site and facilities in the UK, Ireland and has a partner in Spain, and is a leading expert at reducing food losses in the supply chain due to load contamination.