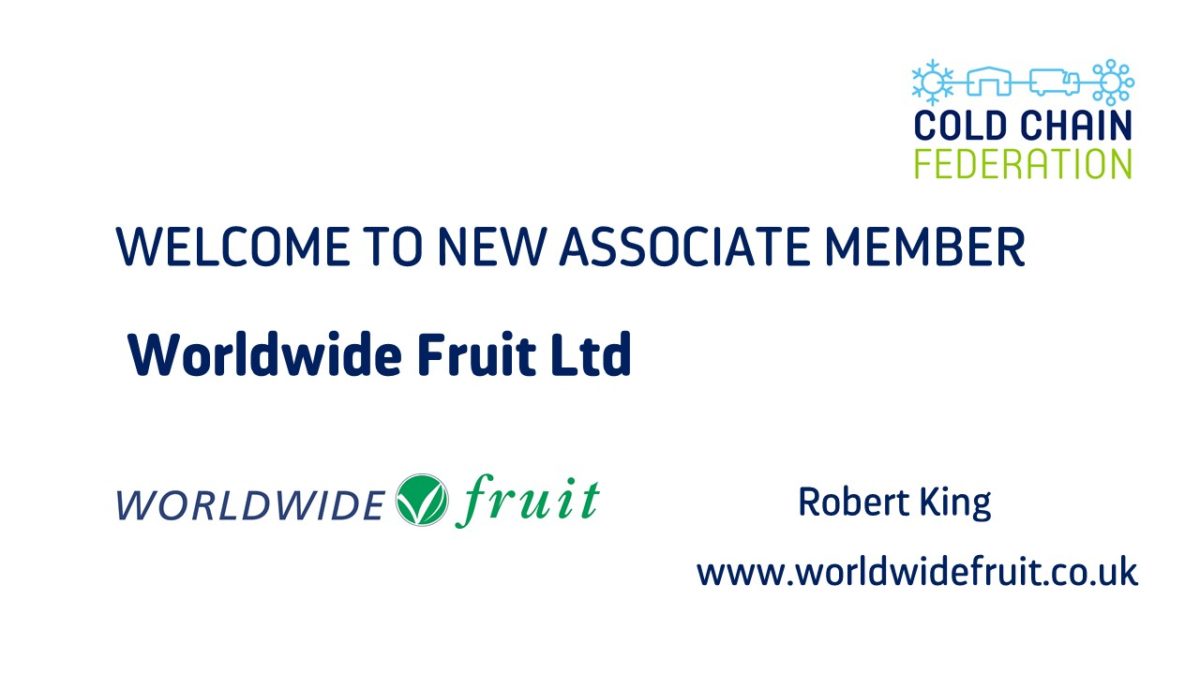 Cold Chain Federation Welcomes New Member Worldwide Fruit Ltd
Published on February 27 2020
Cold Chain Federation would like to welcome new Storage & Distribution member Worldwide Fruit Ltd.
Established in January 2000, Worldwide Fruit are an award winning business supplying Quality fruit to the UK's leading supermarkets.
As our name implies we are an international fruit marketing and distribution Company. We source products globally, from over 1000 grower's worldwide ensuring continuity of supply 365 days of the year.
Specialising in apples, pears, avocados and stone fruit, with offices in Spalding, Lincolnshire and Chartham, Kent. Our Fruit sourced from top quality suppliers in the UK, New Zealand, South America, South Africa, USA and Europe.
Handling around 72,800 pallets inbound and despatching 6.4 million cases per annum, which equates to 60.48 million packs to our retailer partners.
For more information and contact details click here – https://www.worldwidefruit.co.uk/