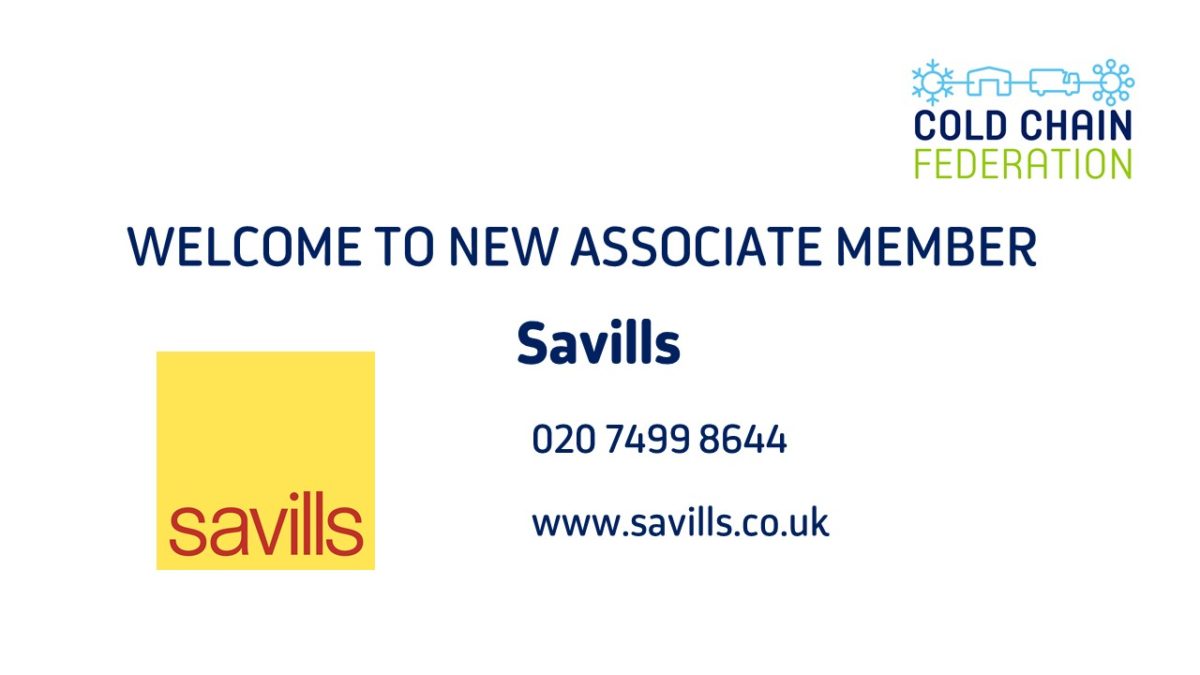 Cold Chain Federation Welcomes New Member Savills
Published on July 16 2020
Cold Chain Federation would like to welcome new Associate Member Savills.
Savills is one of the world's largest real estate firms. Established in 1855, they now have over 39,000 employees in over 600 offices and associates throughout the Americas, Europe, Asia Pacific, Africa and the Middle East. Through their advice, our property management capabilities and transactional services, they help their clients to fulfil their real estate needs – whatever and wherever they are.
Savills work with companies throughout the food supply chain all over the world to help them understand their supply chains and therefore understand their property requirements. In the UK they have a team of over 40 people dedicated to warehouse and logistics real estate. Their services cover site acquisition and disposal, business rates, capital markets, town planning, lease consultancy and project management.
For further information & contact details for Savills CLICK HERE