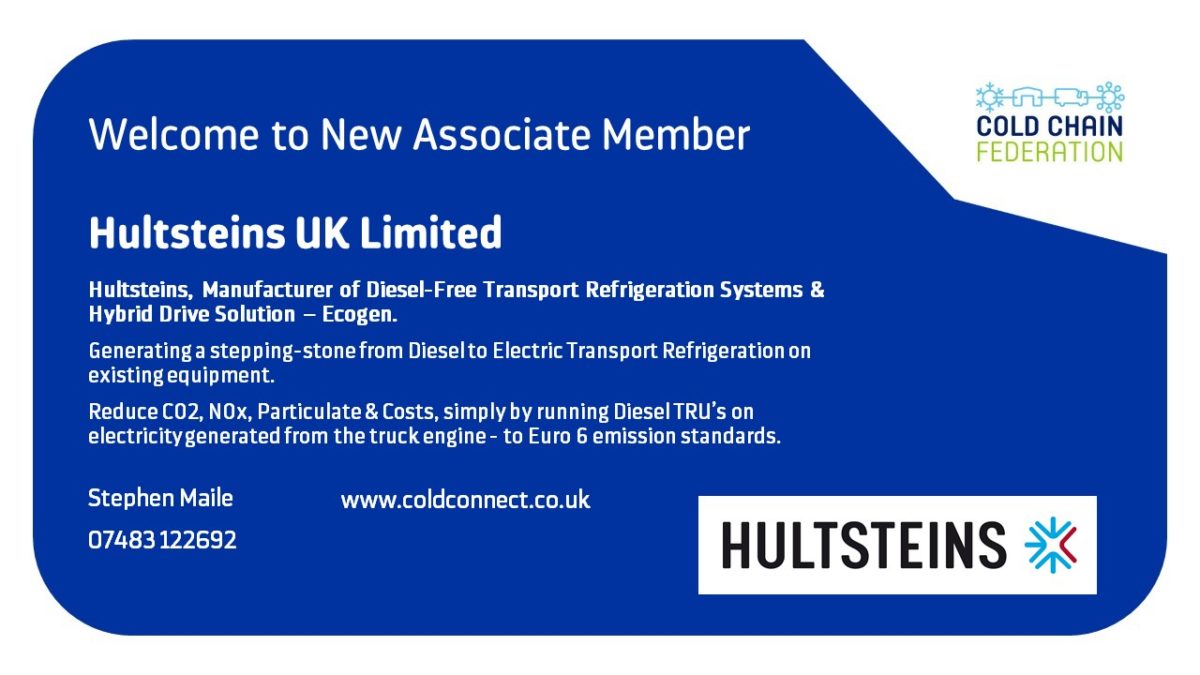 Cold Chain Federation Welcomes New Associate Member Hultsteins UK Limited
Published on August 12 2019
The Cold Chain Federation would like to welcome new member Hultsteins UK Limited.
Hultsteins, Manufacturer of Diesel-Free Transport Refrigeration Systems & Hybrid Drive Solution – Ecogen. 
Generating a stepping-stone from Diesel to Electric Transport Refrigeration on existing equipment.
Reduce CO2, NOx, Particulate & Costs, simply by running Diesel TRU's on electricity generated from the truck engine – to Euro 6 emission standards.
For further information go to https://www.coldconnect.co.uk/hultsteins.html