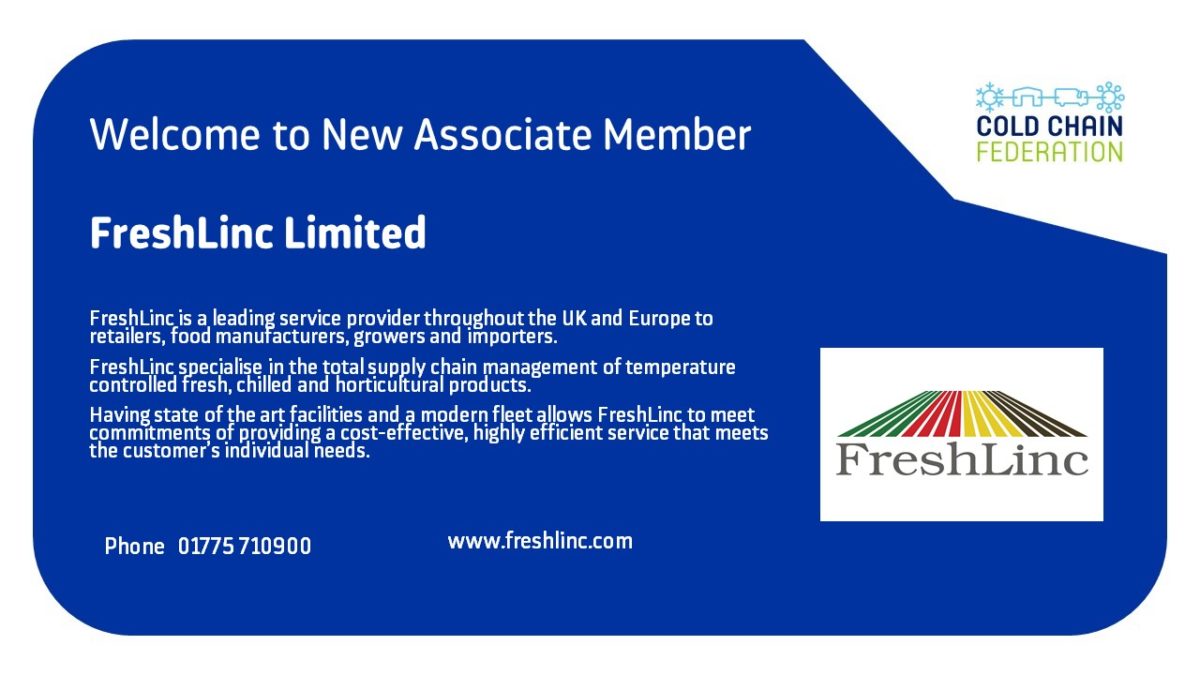 Cold Chain Federation Welcomes New Member FreshLinc Limited
Published on August 29 2019
FreshLinc is a leading service provider throughout the UK and Europe to retailers, food manufacturers, growers and importers.
We specialise in the total supply chain management of temperature controlled fresh, chilled and horticultural products.
State of the art facilities and a modern fleet allow us to meet our commitment of providing a cost-effective, highly efficient service that meets the customer's individual needs.
For further information please click here – www.freshlinc.com