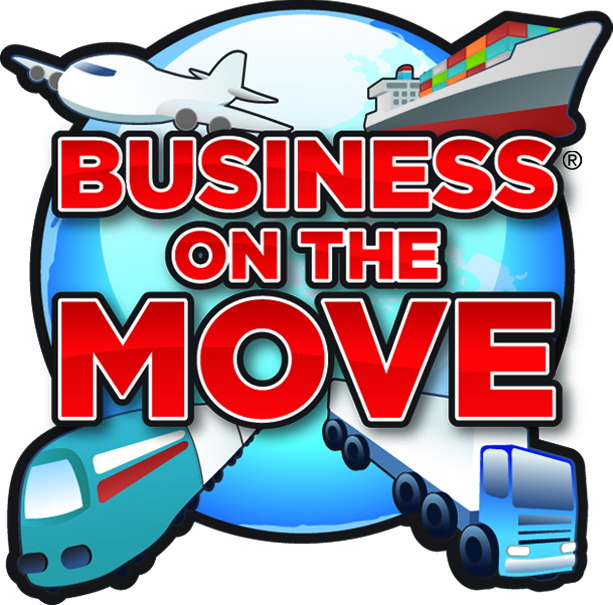 Award-Winning Board Game Now Available to Families
Published on December 4 2020
For the very first time, to buy the Business on the Move board game is now available for families and for just £15 (excl. p&p), a huge 64% off the normal price! This invitation is for as many parents and carers who work in the UK logistics and supply chain sector as possible.
Business on the Move:
appeals to all ages 9-90 and makes a great family game
is lots of fun as well as being educational
is very topical with global supply chains, climate change and Brexit all in the news
is realistic incorporating real businesses, such as your own organisation, into game play.
Click HERE to go straight to our website, obtain the bumper 64% discount code and buy in time for Christmas.
Children love figuring out how things work in the adult world, especially through play and fun.
The movement of freight across the world offers the opportunity to celebrate the vital role business and global trade play in all our lives at the same time as creating an interactive and enjoyable game that people of all ages can relate to.
Have you ever been loading up the shopping trolley and your child has asked, 'Where does all this food come from?' Or has your youngster's P.E kit arrived by delivery van and prompted the question 'How did my trainers end up on our doorstep?' It is only natural that children are going to be curious about the way things work.
The Business on the Move board game makes learning about the way business and trade work simple and fun too. Transporting goods by air, land and sea, players get the chance to be the boss and call the shots by running their own logistics company.
The board reflects business reality and you'll come across shops and brands that you and your family will be familiar with in day-to-day life, such as DHL, John Lewis, Marks & Spencer, Nestle and Nisa.