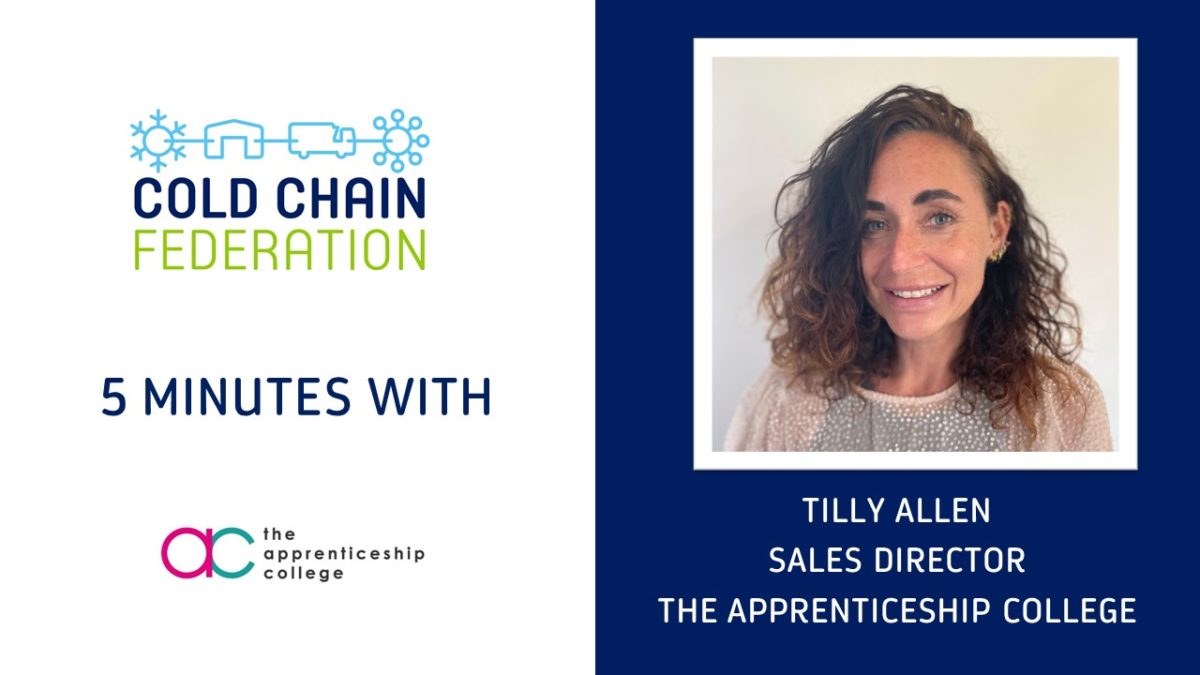 5 Minutes with Cold Chain Federation Member The Apprenticeship College
Published on June 30 2021
The Apprenticeship College joined the Federation in February this year, they are a leading training provider, and have programmes in Supply Chain and Leadership & Management which are designed to equip people in their current role, but also support you to grow your workforce of the future. Here we find out who is our main contact and why they joined the Federation.
Q. Who is the main person for members to contact?
Tilly Allen is Sales Director at The Apprenticeship College. Tilly can provide consultancy to Cold Chain members on anything apprenticeship levy and learning and development.
Q. What do they do and contact details?
The Apprenticeship College are a leading training provider, specialising in guiding businesses on how to maximise their Apprenticeship Levy. We work in partnership with you to deliver the best learning and development solutions that support your organisation's workforce development.
Our programmes in Supply Chain and Leadership & Management are carefully designed to not only better equip your people in their current role, but also supporting you to grow your workforce of the future.
Get in touch with Tilly by Email: tilly@quantetgroup.com or Tel: 07889 046 156
Q. Why is it important to be a part of the Cold Chain Federation?
We are passionate about developing talent and equipping people to have the capabilities they need to do the best job possible. The Cold Chain are key supporters in growing people in the logistics industry – the perfect partnership!
Working with a trusted body enables us to deliver industry specific training that strives to achieve the highest standard. Working with the Cold Chain provides the opportunity for members to access training via their apprenticeship levy that will suit the specific needs of the cold supply chain.
Q. What are The Apprenticeship College's aspirations for the industry?
Supply chain and logistics are at the heart of most businesses. In this ever developing industry that is vital to our economy, it is necessary to develop and support the people that contribute to it. This leads to improved performance, contributes to sustained employment and develops skills and knowledge relevant to you.
We believe that better people make better business, our aspiration is for learning and development through the apprenticeship levy to become an intrinsic part of this sector. Setting a gold standard of learning in turn contributing to talent retention and professional development.
Find out more about The Apprenticeship College by going to their website HERE.