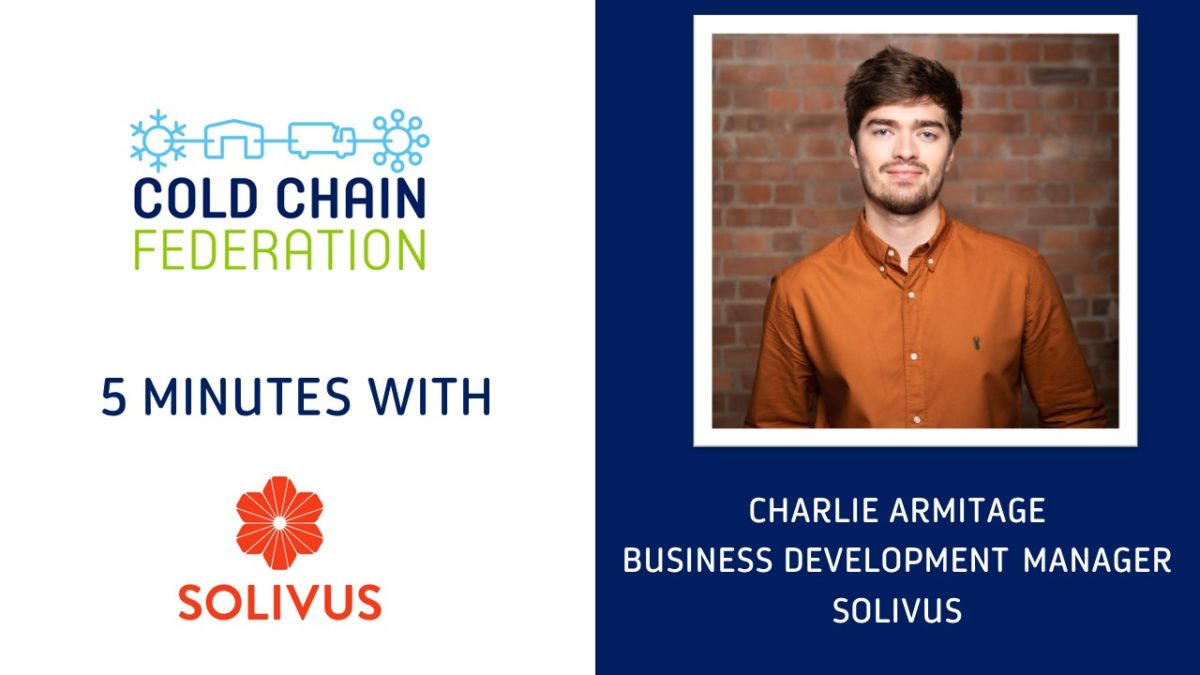 5 Minutes with Cold Chain Federation Member Solivus
Published on October 1 2022
Solivus joined the Federation back in June this year, Solivus installs and retrofits lightweight, flexible and low carbon solar technologies on all kinds of commercial rooftops. 
Here we find out a little more about Solivus & Charlie Armitage.
Q. Who is the main person for members to contact?
I'm Charlie and I spend my days talking to building owners and tenants about how they could use solar to reduce their energy costs while at the same time decarbonising their buildings. No one wants to own a stranded asset and a solar installation is an economical way to cut your emissions while also locking in electricity costs to 9 – 12 p per kWh. I work in the business development team where I manage client relationships from initial conversation to the contract stage. That involves measuring up sites, creating proposals and working out the best deal for clients to get them the right installation for their needs. 
Q. What do they do and contact details?
Charlie Armitage
Business Development Manager & Environmental Adviser Solivus Email: Charlie.armitage@solivus.com Tel: +447805237212
Q. Why is it important to be a part of the Cold Chain Federation?
The Cold Chain Federation is doing superb work bringing the industry together and in its support of members, energy costs will be a big challenge right now. There's no getting around the fact that the industry is very energy intensive but there's more choice open to landlords and tenants.
Wholesale energy costs have gone up 183% since 2016, with the average cost per kWh in 2022 now 27p in 2022 (up from 13.55p in 2021). It was important to be part of the Cold Chain Federation so we can help alleviate fears when considering a solar installation.
We want to help the landlords de-risk their assets for the future while controlling their energy costs right away. Meeting any environmental obligations you have is the bonus on top. 
Q. What are Solivus's aspirations for the industry?
Cold storage is critical to the food supply chain and vital to the economy. It also owns many of the UK's biggest rooftops which could be used to generate energy onsite.  The Cold Chain Federation are working towards a Net Zero cold chain and we can support that transition with renewable energy. Since the advent of commercial solar, the industry has matured and developped yet solar installations are still complicated. I am here to help make solar straightforward for any Cold Chain Federation members or indeed associate members. Together we can support a Net Zero Cold Chain. 
Solivus are specialists in lightweight solar solutions for the built environment. They distribute, install and create design-led products using new generation solar. By targeting rooftops and environments that are unable to take the weight of conventional solar, they help asset owners and homeowners control their energy costs, save money and become more energy independent.
For more information visit www.solivus.com.
Comments are closed.