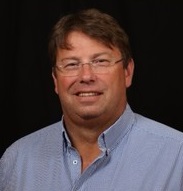 5 Minutes with Cold Chain Federation Member OnSite Energy Projects Ltd
Published on July 6 2020
Onsite Energy Projects Ltd joined us in January of this year. Low carbon & sustainability is a major consideration for cold storage facilities so here are more details about who OEP are and what they do within our industry and here is what we found out.
Q. Who is the main person for members to contact?
The main contact is David Kipling, CEO of OnSite Energy.
Q.What do they do and contact details?
David Kipling, CEO, founded OEP to address a problem he saw when he led an energy savings team for a global manufacturer with factories in 28 countries. The problem ? Not getting capex approval if payback is more than 2 years, despite the measures making total sense. He saw the opportunity to unlock savings and make things happen by providing zero capex solutions. He has deep knowledge of energy savings and generation technologies and is passionate about driving innovation.
David can be reached at david@on-site.energy or on 07824 018991
Q. Why is it important to be a part of the Cold Chain Federation?
The Cold Chain is a vital part of the UK economy and also a major user of power, which impacts our environment. David believes that by helping the Cold Chain to innovate, reduce its power consumption and costs he can help the Cold Chain become more secure, cost competitive and also make a contribution to the climate change agenda.
Q. What are OnSite Energy's aspirations for the industry?
David would dearly like to help the UK Cold Chain become the world leader in energy efficiency, and low carbon. A personal goal would be to deliver commercially viable carbon neutral cold stores.
For further information on OnSite Energy Projects CLICK HERE