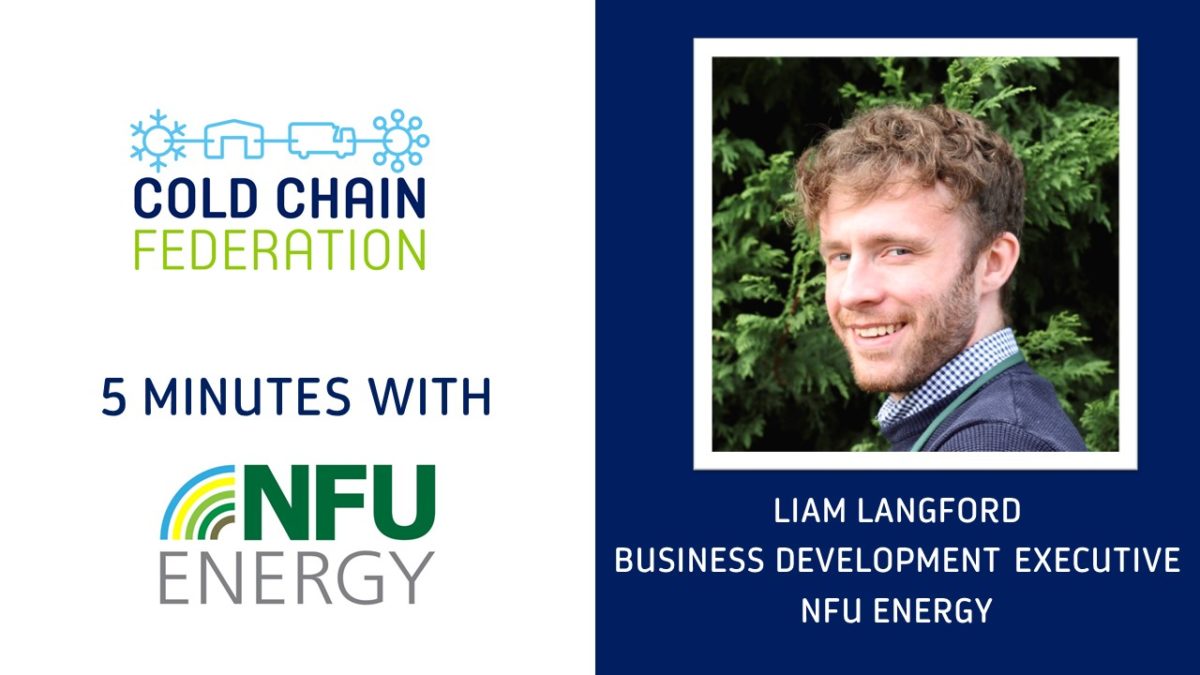 5 Minutes with Cold Chain Federation Member NFU Energy
Published on December 1 2021
NFU Energy joined the Federation in March this year as one of our energy consultants, NFU helps company's with a high energy spend to look at how they can use their energy more efficiently. They can help on the journey towards net zero from a simple energy audit, renewable energy solutions, buying and selling energy through to a carbon reporting service. 
Here is what we found out about NFU Energy.
Q. Who is the main person for members to contact?
Liam Langford, Business Development Executive at NFU Energy.
Q. What do they do and contact details?
Liam Langford, Liam.Langford@nfuenergy.co.uk Tel: 024 7669 6512. Liam specialises in the creation of long-term value for producers, suppliers and businesses in the farming and food sector.
Q. Why is it important to be a part of the Cold Chain Federation?
In the era of soaring energy prices and in an industry where energy cost is so key to business function, I believe robust strategy is absolutely essential for any member of the Cold Chain Federation. At NFU Energy we are passionate about getting under the skin of businesses, working out how they operate and driving them forward into a future of effective energy management.
Q. What are NFU's aspirations for the industry?
I want to continue to work with members to see the big picture of their energy use and how it affects their operation. I hope to partner with organisations to create bespoke strategies that help them to reduce cost, invest in renewables and decarbonise their production.
Find out more about NFU and how they can help with energy costs HERE.