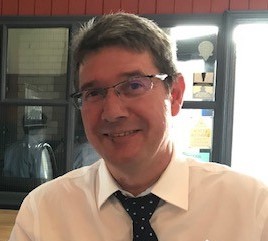 5 Minutes with Cold Chain Federation Member Dexion UK
Published on April 30 2021
Dexion UK part of the Contructor Group joined us in January this year, they are a world leading provider of storage solutions, they deliver a wide product range, starting with innovative pallet racking and shelving technology and continue with office and archive storage solutions, plus a complete package of services including consultancy, planning and maintenance. Here we find out more about Dexion and David Sheppard .
Q. Who is the main person for members to contact?
The main contact for Dexion is David Sheppard who is the Technical Sales Director.
Q. What do they do and contact details?
We are a world leading provider of industrial storage systems, from racking and shelving to complete unique warehouse solutions engineered around you.
David Shephard is theTechnical Sales Director and can be contacted Email: Dave.sheppard@constructor-group.co.uk or Phone Mob: 07967159685 or 07768900698 & main line Tel: 01793 647125.
Q. Why is it important to be a part of the Cold Chain Federation?
The Federation as the industry body enables all stake holders to work together by sharing a common set of values around climate change & food security with the backdrop of a changing food industry. This network of like-minded people and businesses helps test our understanding of what part we can play in this world, how we with our set of specialist skills and products can best help our customers to success.
Q. What are Dexion's aspirations for the industry?
We are structured to support the industry through the complete life cycle of their storage needs; from choosing the best equipment to provide the right solutions for today and into the future, through professional installation, commissioning and training and by providing after sales service & support that help ensure not only compliance, but optimum equipment performance enabling businesses the time to excel at what they do best.
Find out more about Dexion by going to their website HERE