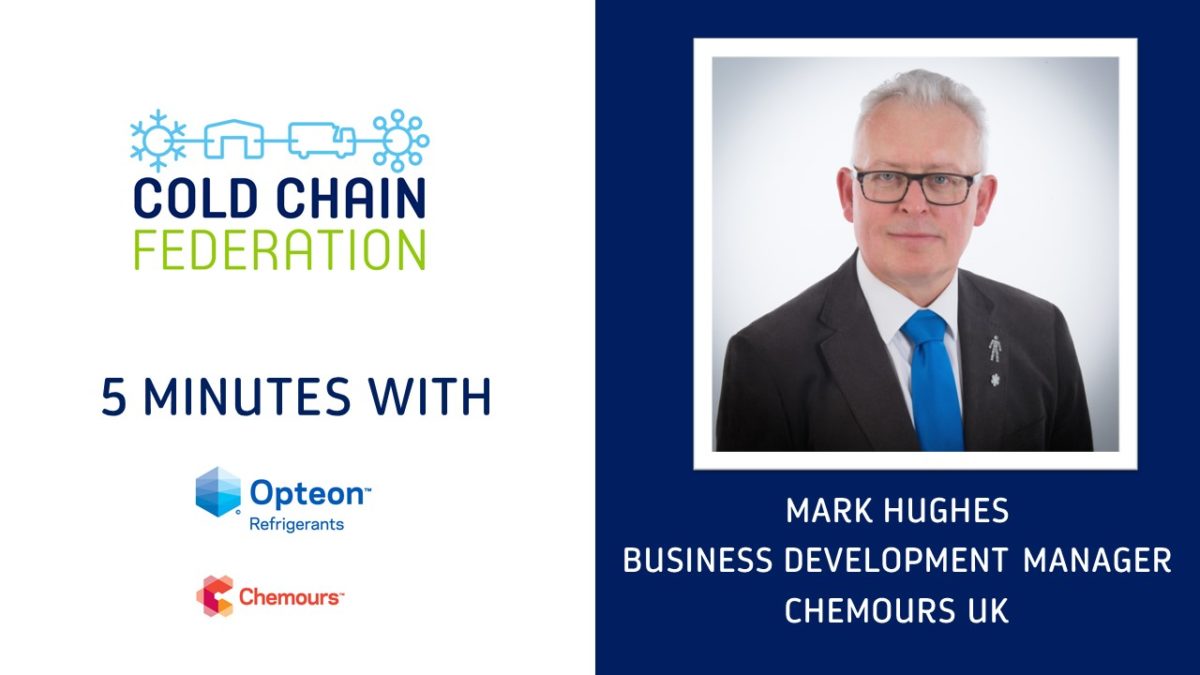 5 Minutes with Cold Chain Federation Member Chemours UK
Published on February 1 2022
Chemours UK joined the Federation in August last year and have recently taken part in our January Compliance Week. Chemours Thermal and Specialized Solutions division has developed Opteon™ refrigerants that offer very low global warming potential while improving energy performance for end users reducing the overall climate impact of their refrigeration systems.
Here we find out a little more about Chemours and Mark Hughes.
Q. Who is the main person for members to contact?
Mark Hughes MInstR, Business Development Manager, Chemours Thermal and Specialized Solutions
Q. What do they do and contact details?
Mark Hughes is a Business Development Manager with Chemours Thermal and Specialized Solutions with responsibility for the promotion of Chemours next generation refrigerants in the UK.
Contact details: Mobile: 07785 925556 or Email: mark.hughes@chemours.com
Q. Why is it important to be a part of the Cold Chain Federation?
As part of the Cold Federation, Chemours can provide regular and updated communications on the latest developments in technology to members and explore with them opportunities for Opteon™ refrigerant blends based on low global warming HFO technology including new low flammable refrigerants in the Opteon™ XL range ideally suited to storage and transport applications.
In addition, through dialog with members we can seek to influence policy to ensure the widest choice of sustainable solutions is available to end users and their contractors.
Q. What are Chemour's aspirations for the industry?
Our aim is to help the industry adapt to the changes coming from the UK F-Gas Regulations and signpost possible solutions to help compliance while meeting carbon reduction targets as part of the fight against climate change. A key part of this is to help end users move to lower GWP refrigerants without increasing indirect emissions from the energy consumed. The transition will be made more quickly and smoothly if solutions are chosen that do not entail significant life cycle cost increase, can be implemented safely, and are relatively easy to install and maintain.
Mark is a member of the Institute of Refrigeration and is proud to serve as President of the British Refrigeration Association and is happy to answer all of your questions about refrigerant choice for your application.