COLD CHAIN RISK WEEK
20th – 24th February 2023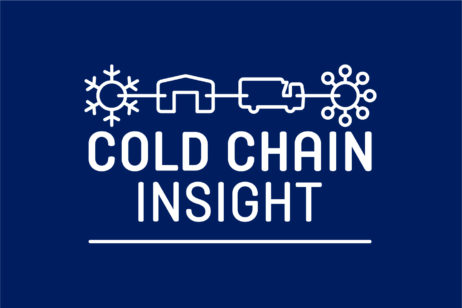 This week we will be joined by special guests for three live workshops to delve into some of the risk and compliance challenges facing businesses in the cold chain.
DAY ONE – INSURANCE
Tuesday 21st February 10am-11am
Understanding operational risk and communicating these with your insurer is a critical step in protecting yourself should the worst happen. In this webinar, we are joined by MARSH COMMERCIAL to discuss current trends in the insurance market.
Learning points
Advice on the current market conditions for commercial insurance
Tips on discussing your specific insurance requirements with your broker or insurer to maximise cover
Understand some of the specific risks your insurer should be aware of for both cold storage and distribution
Ask your questions to the experts
Speakers
Shane Brennan, Host & Chief Executive, CCF
Zoe Parkes, Transportation Industry Practice Leader, UK & Ireland, Marsh
Ben Davies, Account Executive, Marsh Commercial
About Marsh Commercial

As one of the UK's leading insurance brokers, Marsh Commercial invest the time to get to know and understand our clients. From commercial insurance solutions to risk management, employee health and benefits and private clients insurance, it's our passion to advise, protect and support you on your journey.
Watch the session below. Download the slides here
DAY TWO – FIRE SAFETY
Wednesday 22nd February 10am-11am
One of the biggest risks facing cold chain businesses is the threat of fire, but how is the risk changing as our cold stores become more technologically advanced?
In this webinar we are joined by WAGNER GROUP and guests to discuss how the CCF's vision for the cold store of the future and the drive to automation will affect attitudes to fire risk and how oxygen reduction systems can be a key tool in reducing the risk.
Learning points
Understand how fire risk in cold storage is evolving
Hear about how automation is changing attitudes to fire risk
How oxygen reduction systems reduce fire risk
Speakers
Tom Southall, Host & Executive Director, CCF
Carl Bryan, Director, Wagner UK
More TBC
About Wagner UK


As experts in fire prevention, the WAGNER Group has been developing and realising fire protection technology systems since 1976. The family-run company is an international provider of systems and solutions primarily specialising in fire protection for a range of sectors including storage and logistics facilities.
Watch the session below. Download the slides here
DAY THREE – CHALLENGES FOR COLD CHAIN COMPLIANCE IN 2023
Friday 24th February 10am-11am
In our final webinar, CCF Executive Director, Tom Southall will be joined by special guests to discuss the latest challenges in cold chain compliance.
We will first be joined by compliance experts Citation to hear about the latest changes to key food safety and health and safety regulation, before getting the perspective of a local enforcement authority on lessons learnt from recent inspections of logistics businesses. Finally, our speakers will be joined by representatives of the CCF's own Technical and Safety Expert Group to discuss what's keeping them up at night!
Learning Points
Understand latest changes in health and safety and food safety regulations
Learn about common non conformities found during inspections
Hear the latest compliance challenges for operators from representatives of the CCF's Technical & Safety Expert Group
Speakers
Tom Southall, Host & Executive Director, CCF
Mathew Jones, Citation
Ann Stewart, Food Team Leader, Food & Safety
Kerry Broadhead, Health & Safety Manager, The Ice Co Storage & Logistics
Joanne Webster, Compliance Manager, The Ice Co Storage & Logistics
Watch the session below. Download the slides here