Health & Safety : Central Guidance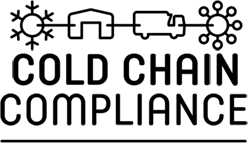 Cold Chain Compliance is the brand for the advisory work of the Federation. Our focus will be on producing simple, accessible, guides that tell people what they need to know about key regulatory challenges from health and safety, to refrigeration management and food safety, as well as providing bespoke answers to member's compliance queries.
KEEPING PEOPLE SAFE IN A COLD STORE
This is our central guidance for employees and employers outlining the risks unique to the temperature-controlled environment and advice on how to minimise them.
HOW YOU CAN USE 'KEEPING PEOPLE SAFE IN A COLD STORE' IN YOUR BUSINESS
Check your site procedures against the recommendations within the guide.
Provide (either printed or electronically) copies to all relevant colleagues as part of training and continuous development – don't forget to include senior personnel and business owners to remind them of their Health & Safety responsibilities.
Print specific sections to display as posters in key areas, e.g. staff break areas. For printable versions of specific chapters of the guide contact the Federation.
Review the Primary Authority advice notes for specific compliance issues published alongside the guide (coming soon).
Contact the Cold Chain Federation with your feedback and compliance queries at compliance@coldchainfed.org.uk

KEEPING PEOPLE SAFE IN A COLD STORE
This guidance has been designed to be accessible to all employees in a cold storage business, from a warehouse operative to senior managers, however its primary audience are those individuals responsible for ensuring health and safety compliance.
Primary Authority Advice
Our Primary Authority advice notes are coming soon and will be found here when available.
For more information or to talk to us about your compliance challenges
Contact the team on l 0118 988 4468 or email compliance@coldchainfed.org.uk