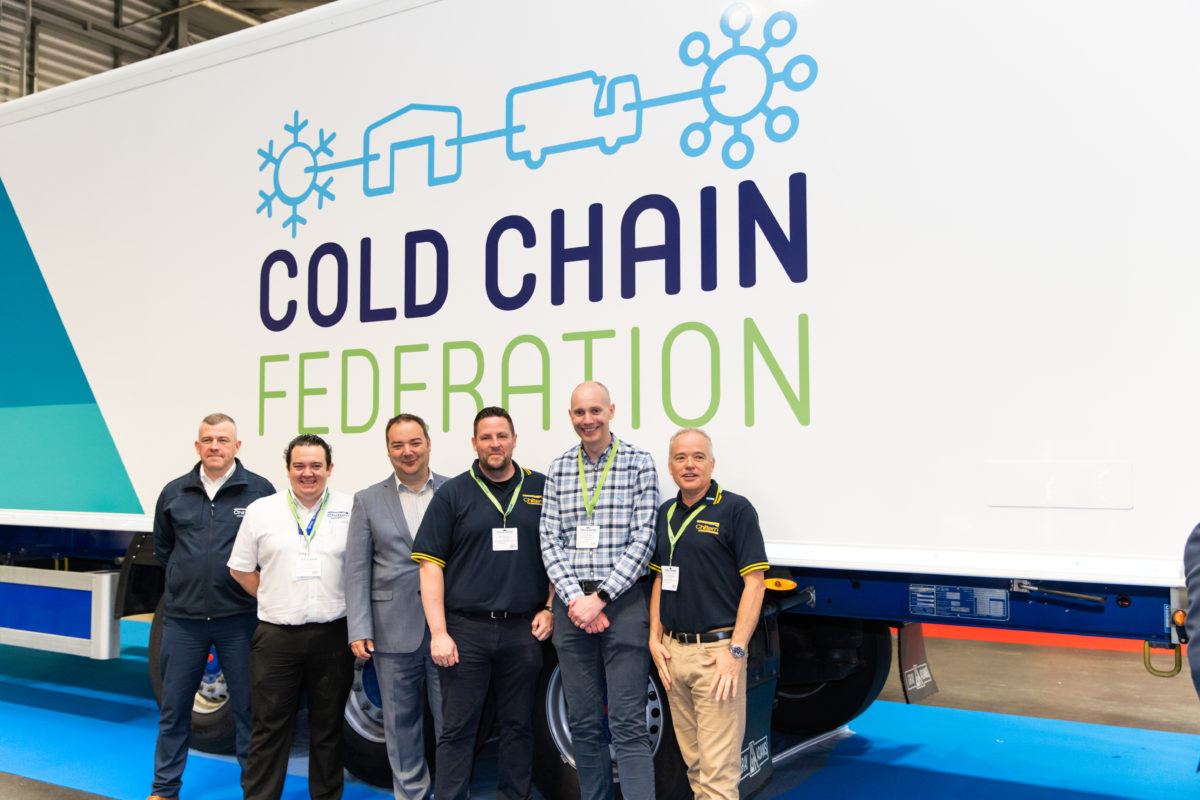 Starting as we mean to go on..
Published on July 12 2019
Well what a whirlwind fortnight it has been. We are so grateful to everyone that has come out and supported us as we have unveiled the new us. No matter how much you think you are on the right track with a big change, you are never sure until it properly sees the light of day. Having spoken to so many members, media colleagues, government officials and fellow influencing organisations in the past few days, I am sure that we have the right clear, modern identity, that makes it possible for us to lead our industry into the crucial challenges ahead.
The Cold Chain Federation is all about the future. It is our responsibility to bring people together to think about what our industry is going to be, and how we fit into the major challenges that the UK faces as an economy and as a society.
So, I was really pleased that not only did we launch our new brand just over two weeks ago, we were able to lead two other vitally important activities.
The first was an industry round table between the cold chain industry and the Environment Minister Therese Coffey. We convened the meeting to talk about how we can establish a joint plan to reduce the emissions impact of refrigeration from vehicles across the cold chain. Round the table were representatives of retailers, logistics providers, trailer manufacturers, refrigeration equipment suppliers and major trade bodies.
The challenge is how do we feed our nation, (especially our cities). We have to deliver food to millions outlets (shops, restaurants and homes) every hour of every day. We must keep that food safe and affordable. Whilst at the same time seeking to reduce the carbon emissions and impact on air quality of our vehicles.
As with so many things it's an emotive issue, with quickly formed views on all sides pressing for simple solutions, but the reality is that making change happens requires co-ordination and confidence from a range of actors across a complex supply chain.
However, what the meeting showed is that if you get the right people around a table and work out what the shared objectives are, then you stand a great chance of making a real difference and this is what we are committed to do.
The other thing that happened this week is that I was able to lead a delegation of UK Cold Chain Federation members to meet with my counterpart My Qin Yuming and a group of industry leaders from the Chinese Cold Chain Logistics Committee.
For our industry, more than most, the future is an international one. Cold chain investment is a global game, feeding the world's population will require finding ways to safely move food from where it is grown to where it is needed. That will involve ever more closely integrated global networks and so the more we reach out the better. We have much to learn from each other and many opportunities to explore.
It's been two weeks, but the Cold Chain Federation is off to a great start and I can already sense that we are here to stay!