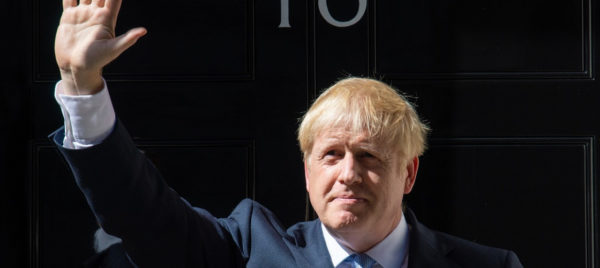 New Government, same challenges
Published on July 29 2019
It was a novel experience for me observing the transition of power in the UK from the United States, where I was all last week spending time with colleagues in the Global Cold Chain Alliance.
Our new Prime Minister was relatively big news in the States. By that I mean his accession made 4th or 5th in the running order on most broadcast news channels and was a news in brief on the front page of most newspapers. However, whilst the fact was reported, it was not followed as closely or analysed in as much detail as it would be in the UK.
The Brexit debate has been, among other things, a three-year argument over Britain's right place in the world. We are agonising over what our economic and trading position could, or should, be. However, what being in the States brought home to me was just how wrong it is for anyone to think that the rest of the world is on tenterhooks waiting for us to decide.
However we resolve our current political impasse, one thing is for certain, that resolution will only be the start of a long road towards establishing a fundamentally different position in the world. If we want something different, we have to articulate it clearly and set out to establish it for ourselves.
To be fair to our new Prime Minister that is what he has set out to do. The way he has gone about forming his new team and the tone he has set in his early speeches, have made clear his determination to break the Brexit impasse. There are still those that argue that this early positioning will give way to a pragmatic deal, similar to the withdrawal agreement negotiated by Theresa May, but their numbers are dwindling rapidly.
If anything, with his ministerial selections and his early speeches, the Prime Minister has effectively 'doubled down' on the position that we will exit the EU on the 31st October. His stated desire remains a preference for a deal, but his position on questions like the Northern Irish backstop has become more intransigent not less, and his early actions have been to increase the funds, focus and momentum of preparations for a 'no deal' Brexit.
There are many twists and turns to come between now and the 31st October (and probably after that as well) but for those of us in the supply chain, we have to take all these signals as a significant increase in the likelihood of an acrimonious and sudden end to our current trading arrangements with the EU. We will be updating our advice and briefings on this issue in the weeks ahead as we learn more about the new Government's plans.