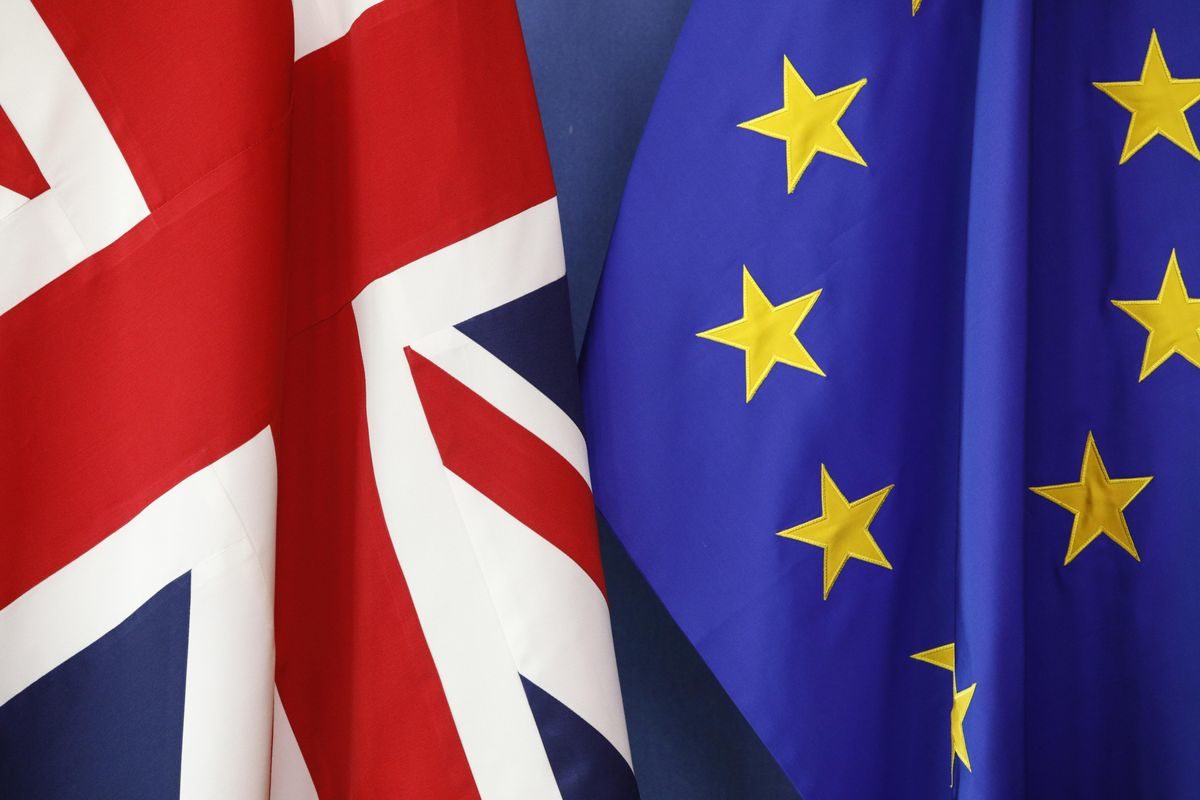 Brexit Brinkmanship #3
Published on December 18 2019
So. the first major political act of the new Government is to change the proposed EU Withdrawal law to create a new hard negotiating deadline for Brexit negotiations – that's right ladies and gents we have a new 'no deal day' – following hot on the heels of 29th March 2019 and 31st October 2019 we now have 31st December 2020.
Movie fans I regret to inform you that we are set for 'No Deal III', and as movie fans you will know that – with some esteemed exceptions (Toy Story 3, Back to the Future 3) – the third iteration of a movie sequence is always an inferior, lackluster, effort. The production team is usually cashing in on a familiar brand, their lack of original ideas are usually compensated by bigger budgets and more exaggerated peril and yet all but the most devoted fans are bored by the familiar dialogue and predictable story twists and no one pays it as much attention as they did the first two films.
Having squeezed the life out of that tortuous metaphor, I should say that of course I know that this is not a movie and there are serious economic and operational implications for businesses across the cold chain arising from whatever comes of the next stage of the UK/EU negotiations.
Transition
I am very aware that most people are not following the minutiae of Brexit and they would be forgiven for questioning why 'no deal' is still even a possibility.
It certainly has nothing to do with the formal exit of the UK from membership of the European Union. Only an unforeseeable event, or sequence of events, will stop the UK Parliament and EU Institutions ratifying the terms of the withdrawal agreement (the divorce deal). So, the UK's membership of the Union will come to an end at 11pm on the 31st January 2020. Our MEPs will come home, our seat in the EU Commissions and Council of Ministers will vacated. I would say our star comes off the EU flag but its been a while since the number of stars on the EU flag correlated to the number of states in the Union.
From then on we are observers (and to certain extent influencers) but not decision makers in all the laws and policies set by the European Union.
From 1st February we will be in the transition period as agreed in the withdrawal agreement. In that period the UK stays directly subject to all EU laws, including trade and movement of people rules. So, business carries on with no practical changes. The transition period ends on the 31st December 2020, it's worth remembering that when this was first agreed (in November 2018) the transition period was envisaged to be the best part of two years, when we get to it will be 11 months. It's not very long.
Positioning
The decision (by the Prime Minister) to remove the power of the Prime Minister to seek an extension to the transition period if he felt it was required, is a move has taken some by surprise. There had been lots of media speculation that new 'all-powerful Boris' would able to soften his Brexit positioning and be less of a hostage to his hard Brexit colleagues. Those that have spent the last week clutching at that particular straw will be very disappointed.
I'm sure that short-term political grandstanding is part of the reason for making this change. But perhaps the most compelling rationale for doing it is a determination to repeat the trick he pulled off earlier this autumn. I am sure he has calculated that by being belligerent in his rhetoric and refusing to engage in the conversation about whether 11 months is really long enough to get a good, workable, deal done, he increases the chances of getting the quick deal he wants on his terms.
The straw-clutchers will shift now to saying – 'well if it has to be done in 11 months, the only deal that can be done will be one that sees the UK legally committing to staying in close alignment to EU regulations'. They may be right. I think it is fair to say that Boris' new withdrawal deal was essentially a cave to the EU's earliest demands to create a distinct regulatory zone on the island of Ireland. A concession originally rejected by Boris Johnson along with the rest of the Conservative government.
The other thing to remember is that Boris has form on making a promise to 'do or die', that doesn't lead to any (figurative) dying (in a ditch or elsewhere). He was adamant until about a week before that we were definitely leaving on the 31st October, even when no one believed we would. Throughout the twists and turns of coming months we should bear in mind that even if the 31st December deadline is codified in UK law in January, the opportunity for an extension will still be there in the withdrawal agreement, and if it came to it 'all powerful Boris' could change the law without any real problems.
Staying Ready
Cold chain businesses should take three things from this (1) our politicians and media are not likely to stop talking about Brexit for a at least a few months yet (sorry about that) and (2) we will not be able to remove the possibility of no deal from our risk registers, management or operational plans and (3) your Federation will still be engaged in regular 'no deal' planning meetings and we will be sharing updates on plans for traffic disruption, emergency customs procedures and food import/export rules.
It will be tempting for everyone (including me) to treat all this with an even higher degree of scepticism than we did the last time. But I can reassure you that your Federation will make sure we are across all the twists and turns of no deal preparations, as they happen through next year and as ever it will be up to logistic businesses to help their customers cope with the uncertainties.