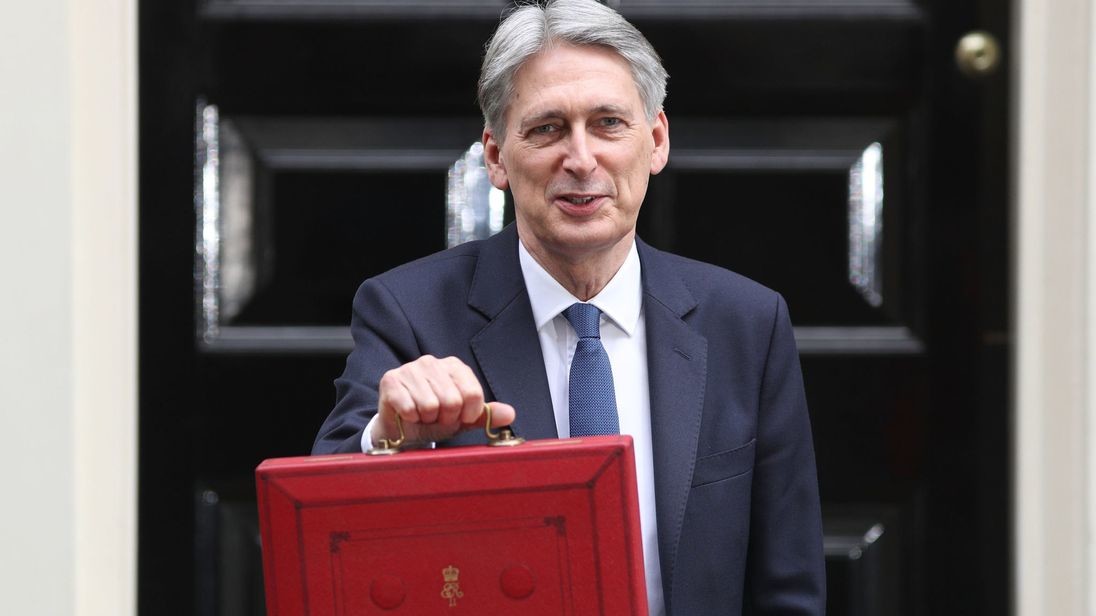 All Eyes on You Mr Chancellor
Published on October 22 2018
Assuming there are no dramatic developments, this time next week the Chancellor will have delivered his 3rd Budget in just over two years. All eyes will be on what is another crucial moment for the Government.
With so much uncertainty in the global markets and the looming prospect of 'No Deal' Philip Hammond has a lot of heavy lifting to do. His aim will be to provide enough confidence to steer the economy through the next weeks, and possibly months, of Brexit brinkmanship.
Unfortunately, however well his Budget is received, it is hard to see how the economy stays in growth through quarter two and three next year.
It is noticeable that faced with so much uncertainty in the second half of this year, businesses have been stockpiling. Our food stores are full, especially with the raw materials needed to keep our manufacturing sector going through any potential disruption. But also, crucially, with the machine parts and things like packaging materials necessary to try and keep manufacturing plants going through potential supply chain disruption.
This is a really important thread from Head of EU Negotiations at the CBI Nicole Sykes on how businesses are preparing for Brexit.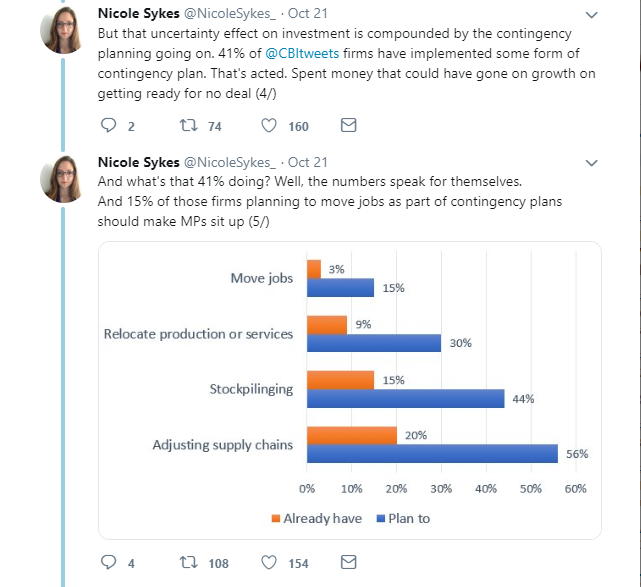 Her point is that the immediate effect of Brexit is already being felt. Reading this it is clear that it will take a big optimistic bounce from businesses and consumers, relieved by the final deal, to counter the lag effect that all this pre-purchasing will have on growth after the Brexit date.
If we are faced with a chaotic No Deal then all bets are off as to what the effect will be.
For logistics businesses, one piece of good news is the apparent stop placed on speculation that the government would remove the freeze on fuel duty. With so much Brexit-related uncertainty in our supply chain; and the potential problems facing UK registered haulage businesses next year, the idea of piling on more pressure on top of rising global oil prices was particularly mad.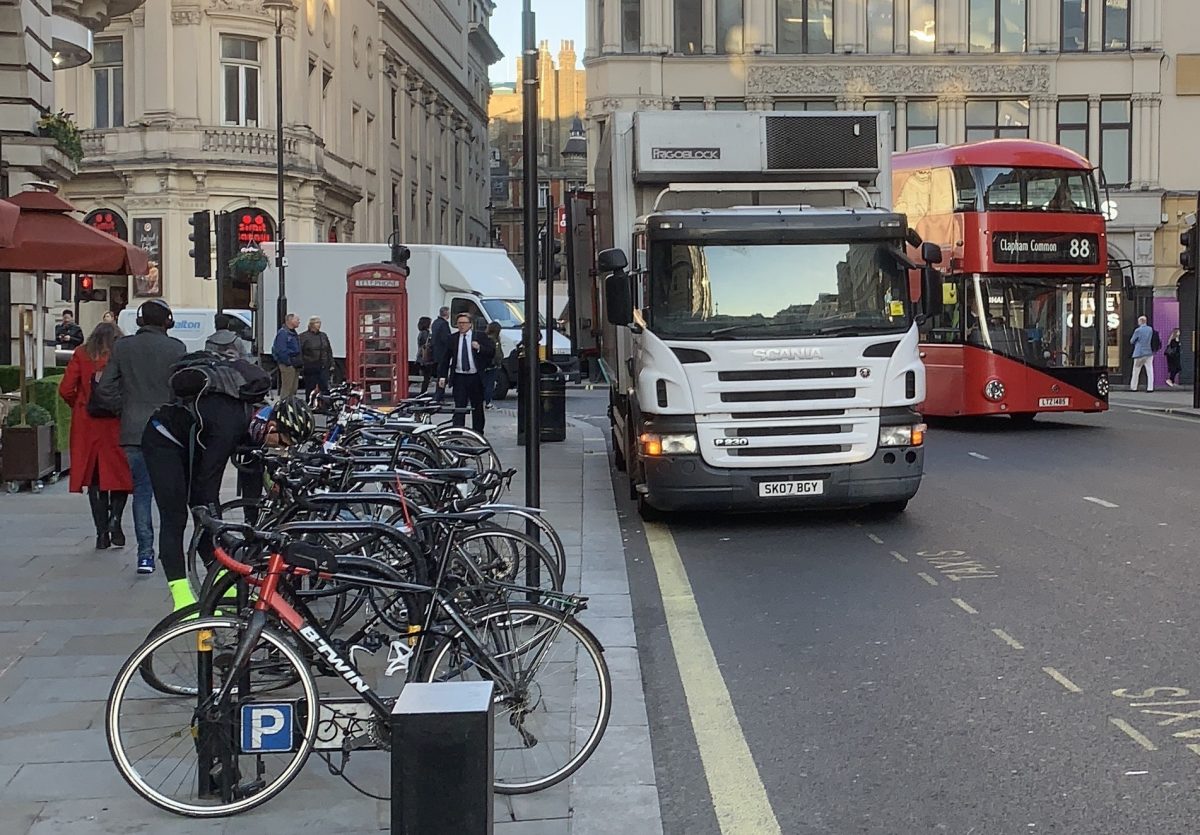 Of course, there are no such reassurances about plans for the removal of rebate on red diesel for non-motor mobile machinery. For the food chain, this means temperature control units on vans and lorries. As I have set out previously, the need to move away from diesel in keeping food cold on the move is totally understandable, but the timescales must be realistic and the incentives in place to help businesses make the necessary investments.
As we have warned previously any precipitous action in this area would add at least £100 million of cost to the food supply chain, at the worst possible moment. Let's hope that, even over all the Brexit noise, our message on this one has been heard.