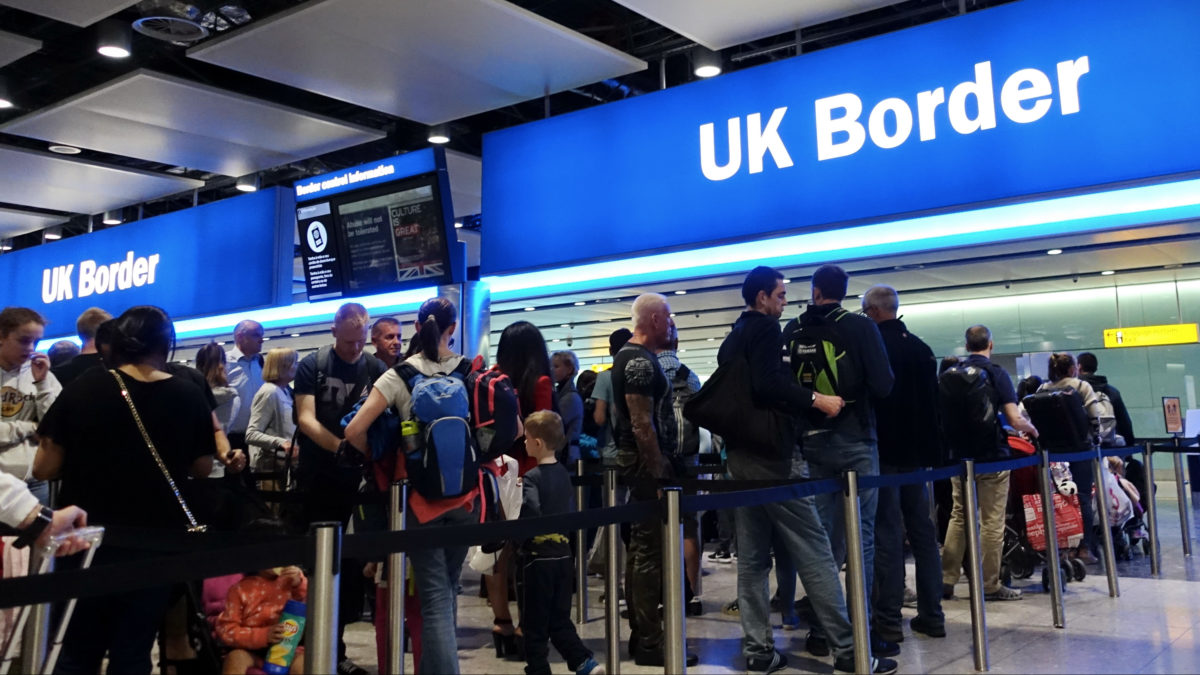 Home Secretary announces new UK points-based immigration system
Published on February 19 2020
The UK Government has made another major step towards a post-Brexit UK economy today with the publication of its much-trailed points-based immigration system, a key pledge in the Conservatives 2019 election manifesto.
I have two immediate thoughts on this. Firstly, I'm glad the Home Office has dropped the phrase 'Australian-style' from the descriptor of its new policy. The tendency to describe post-Brexit policy after friendly-sounding Commonwealth countries has been an effective and cynical way to avoid talking about the detail. Secondly, the policy isn't that new.
The radical change is the removal of the automatic right to live and work in the UK for nationals of any EU member state (so called 'free movement') from the 1st January 2021. This is a big change; millions of people have taken up that right in the past 45 years and today there are 3.4 million EU nationals living in the UK. EU nationals play a big role in logistics, the Freight Transport Association skills report in 2019 reports that they make up 13% of the logistics workforce across transport and storage.
We know that the EU nationals already here will be allowed to stay, but from 1st January an EU citizen seeking to enter the UK to live and work will be treated the same as immigrants from anywhere else in the world.
Apart from this seismic change, the rest of the system stays pretty much the same as it is for non-EU nationals today. The government is not actually proposing an Australian style points-based immigration system. Not least because the Australian system is designed to attract more people to come live and work in Australia, not restrict numbers as the Government's policy sets out to do. The crucial difference from the Australian system is that for all but the highest skilled workers, so called 'exceptional talent', the only route into the UK is if you have secured a firm job offer. The points bit only kicks in for those that have an offer of work and so the new system is at best a 'points-hybrid' system.
Specifically, in order to get a visa to work a person must secure 70 points. Of these, 50 points are must haves – they include:
(1) have a firm job offer (20 points),
(2) job is at the appropriate skill level (20 points) – this is simplified as A-level equivalent qualification
(3) speaks English to the required level (10 points)
After this the person must make up the remaining 20 points through meeting one or a combination of the following:
(4) salary of at least £25,600 (pa) (20 points)
(5) job in shortage occupation (a list of these is set by the independent migration advisory committee) (20 points)
(6) hold a PhD in a relevant subject (10 Points) or if it's a PHD in a science, technology, engineering of mathematics discipline (20 points)
I'm sure you are ahead of me – this means that many of the vital jobs in cold chain like warehouse operatives and HGV drivers will not qualify. However, it does at least in theory mean that there will be opportunities for higher skilled management level workers, systems engineers and more.
It's hard to underestimate how fundamentally this change will impact on the industry. We have to assume further wage inflation in an already tight market but that is probably only the start of the changes that could play out.
We, along with fellow voices across not only logistics but the whole business sector, have warned robustly about the implications of this new policy. Government has heard those warnings and decided to plough on, they are explicit in their view that this disruption is necessary. The argument is that any short-term pain will pay off in the longer term. Their belief, which is essentially an act of faith, is that restricting 'low skilled' labour will force improvements in productivity, higher wages and better jobs across the economy.
The view that has been expressed to me directly by ministers is that our industry has been too dependent on free access to low skilled labour and that has stopped the investment we should have been making in innovation such as automation and digitisation.
Whilst the headlines are bullish, I am sure there are nerves in Whitehall. It's unusual for a Conservative Government to make such an anti-business move and the ramifications will be long lasting. I am sure that is why there is some hedging in the statement – promises to keep the system under review for example.
I also predict that there will be significant attention placed on things like the shortage occupation list where sectors in distress could potentially be given greater opportunities to seek out and recruit staff. As an immediate priority the Cold Chain Federation, we will continue our work with the likes of the RHA and FTA to press for the inclusion of HGV drivers on this list.
This is the latest milestone in our journey out of the EU. As with all the changes ahead the first stage is one of disruption, businesses have to be proactive and make plans to mitigate and adapt to the changing world as much as they can. The Cold Chain Federation is here to help in anyway we can.