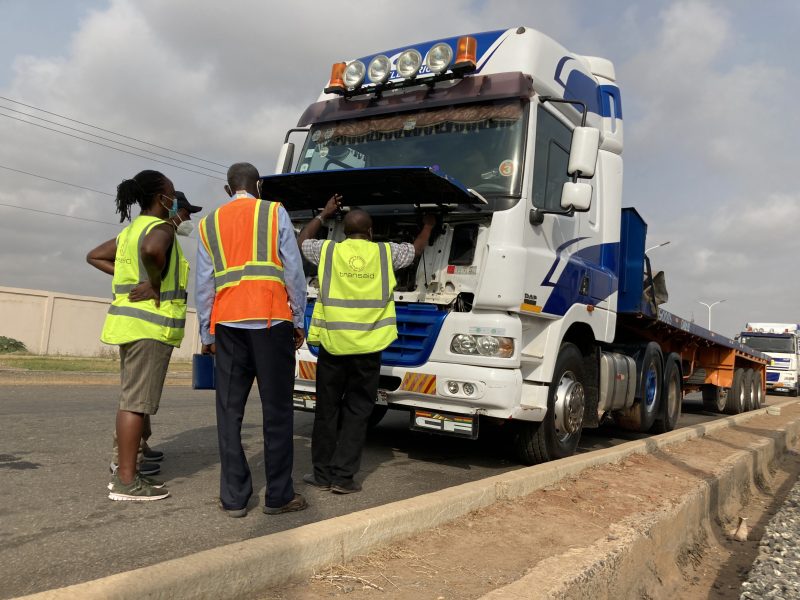 Transaid granted movement for good award to support driver training activities in Ghana
Published on October 25 2023
Transaid has secured a valuable Movement for Good Award from the Benefact Group, which it will deploy to help save lives by ensuring Ghana's professional road transport sector continues to grow in a safe and sustainable way.
The undisclosed sum forms part of a share of £500,000 being donated by Benefact Group to help charities make a real difference. Transaid joined more than 900 charities applying for the funding after an introduction from the Road Haulage Association, whose insurers, Lloyd White, are part of the Benefact Group.
Winning projects were selected against four criteria including impact and effectiveness, sustainability, innovation, and care and compassion.
Transaid will use the award to fund an additional training of trainers for its Professional Driver Training project in Ghana, where the demand for HGV drivers is increasing rapidly, as an estimated 98 per cent of all cargo transiting the country is transported by road. Tragically, some 7,000 people are killed in road traffic collisions in Ghana every year*.
Jason Finch, Programmes Support Manager at Transaid, says: "Our focus remains on upskilling local driver trainers in accordance with a newly developed HGV driver training standard – which will benefit hundreds of new and existing professional drivers, as well as improve the safety of thousands of other road users and roadside communities they interact with each year.
"This specific input will be focused on practical training, with a light supporting theory recap. It will also enable all professional driver trainers to be equipped with a full set of personal protective equipment, plus the supply of promotional materials to encourage more fleets and drivers to undertake the training."
Mark Hews, Group Chief Executive of Benefact Group, comments: "We understand the importance of longer-term funding for charities, especially when trying to bring ambitious new ideas to life and get larger transformative projects off the ground. Through our large grants, we are actively championing innovation, giving charities the backing they need to propel their plans forward and turn creative ideas into practical solutions that benefit society."
Benefact Group is the third largest corporate donor in the UK and has an ambition to be the biggest. Owned by a charity itself, charitable giving is at the heart of what it does and all of its available profits go to good causes. Movement for Good is funded by EIO plc, part of the Benefact Group.
The mainstay of Transaid's professional driver training programme in Ghana is being funded by Puma Energy Foundation. The three-and-a-half-year project began in 2021 and has brought Transaid's successful road safety work to West Africa for the first time. It directly supports the international development organisation's fundamental belief that every driver should be able to leave for a day's work without the fear that they may not come home due to a lack of training, or dangerous vehicles and roads.
For more information and to find out how you can support the organisation visit www.transaid.org.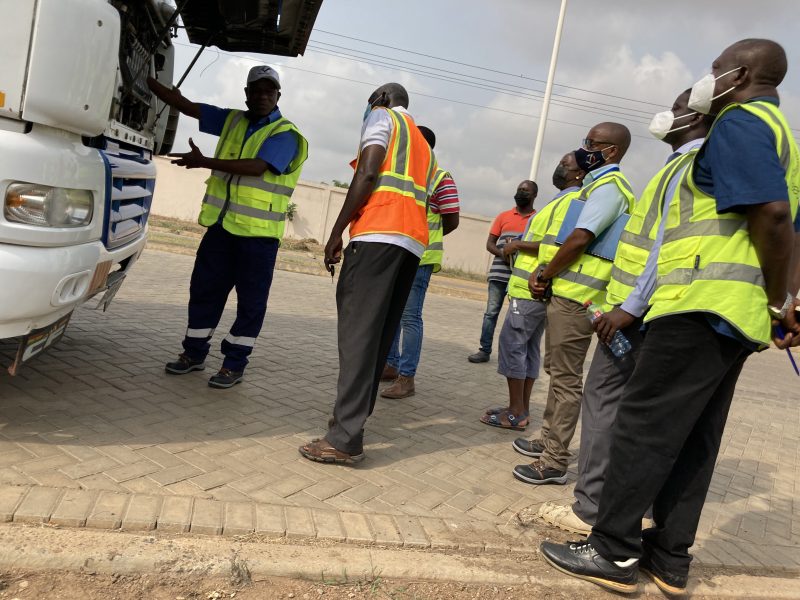 Comments are closed.