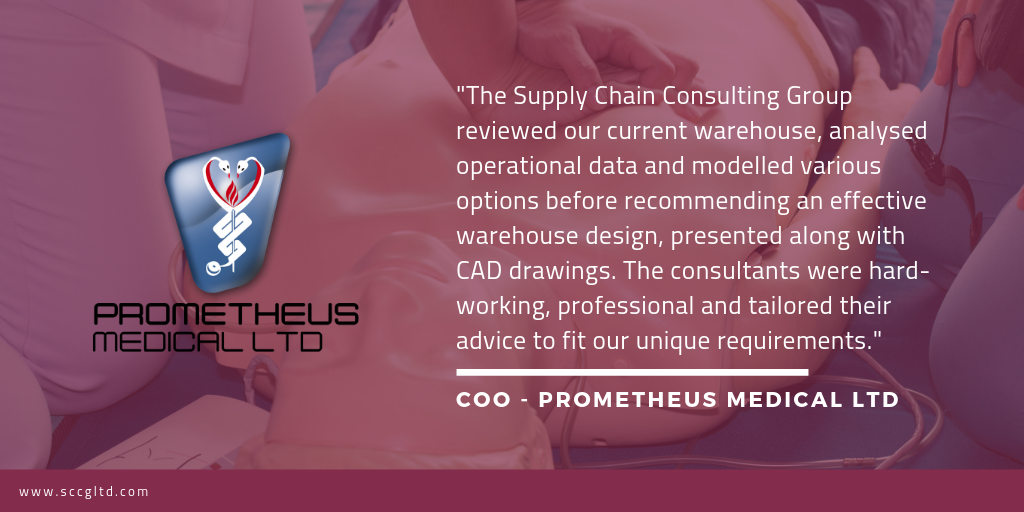 The Supply Chain Consulting Group (SCCG) successfully complete project for Prometheus Medical
Published on June 27 2019
Cold Chain Federation member The Supply Chain Consulting Group (SCCG) has successfully completed a project for Prometheus Medical Ltd.
Prometheus is a specialist medical company, delivering emergency medical support in the form of medical equipment, high-quality medical training and strategic advice. Prometheus is a supplier to the UK Ministry of Defence, UK Foreign & Commonwealth Office, UK Ambulance Services, UK Police and UK Fire & Rescue.
The Prometheus team has extensive clinical expertise in pre-hospital trauma care, major incident and disaster management, primary care and expeditionary medicine; for which they were honoured with the Queens Award for Enterprise for Innovation in 2015 and again in 2018.
Prometheus has a passion for innovation and continuous improvement, valuing clinical credibility while offering outstanding customer support. Adhering to these core values, Prometheus enlisted SCCG to design their new warehouse.
SCCG is proud to support the important work of Prometheus, by designing their new optimised warehouse to facilitate the development of their innovative and life-saving medical products. A detailed case study will be available to read on our new website, launching in July 2019 www.sccgltd.com