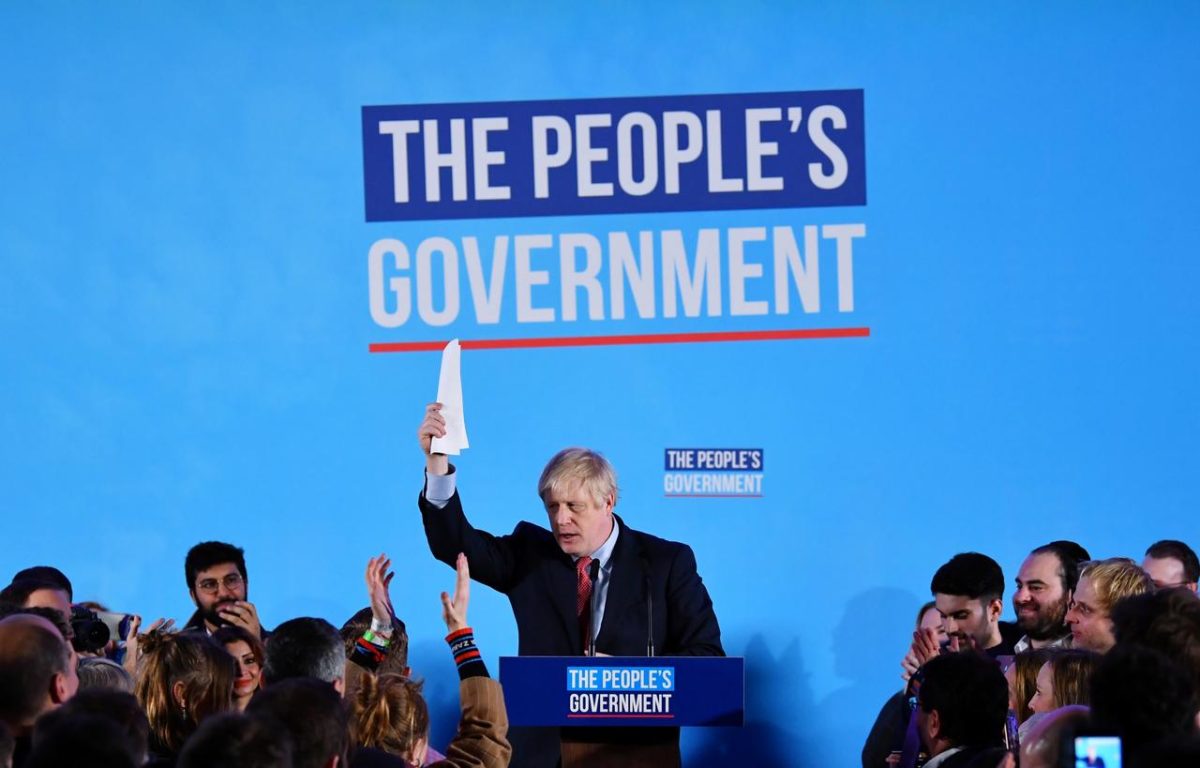 The results are in…
Published on December 13 2019
The results are in and we have a majority government. There will be lots of talk in coming days about why this has happened and what it means for the UK. Looking at the issue in practical terms, a large majority for the government in parliament, should end the atypical period we have had since the referendum in 2016. We now have a government with a clear mandate and an ability to control its legislative agenda in Parliament. This means that government can make progress on policy areas of importance to the cold chain like transport, energy and environmental policy.
Your Federation has a responsibility to engage and influence the agenda of the new Government and so I thought I would share some initial thoughts on what working with this new Government means for us:
Overall – the Conservatives went into the election with a very limited 'safe' manifesto – setting out some spending commitments and policy aspirations – but it was only really clear on its short term 'Brexit' objectives.
The majority the Prime Minister commands gives him, and his team, an opportunity to set out and implement an agenda that will be delivered between now and 2024. We do not really know what that agenda is in core areas of interest to our industry such as trade, transport, energy and climate change.
The nature and scale of the ambition the new government has in these areas will only really likely to become clear over the course of next year.
What happens now is a short term focus on getting Brexit legislation through (up to and over Christmas), there will then probably be a government reshuffle, a Queen's Speech and a Budget in February and March of next year.
Brexit – we will now 'get Brexit done' that means the government will be able to push the withdrawal agreement (the divorce deal) through Parliament over the next four weeks. This means that the UK will stop being a member of the European Union probably on the 31st January. We will then be in a transition period which, for as long as it lasts, means that there will be no changes to the current rules and procedures involved in cross border movement of goods between the UK and the EU.
After the withdrawal takes effect the negotiation starts on a permanent trading agreement the first milestone in this is the end of the formal transition period which is 31st December 2020. However there is written in to the withdrawal agreement the opportunity to extend this period.
The best news of all this is that the prospect of 'no deal' that has dominated the past 18 months has now receded until at least the end of the year and probably indefinitely. The hope is that having settled the will-we-won't-we of taking the first Brexit step we will now see a more mature and focused debate about the government's vision for the future of UK trade policy.
Our hope is that discussion on future trade policy in 2020 should move past the slogans and establish a clear framework for how the UK will set itself up to support UK exporters, to set out which economies it will prioritise in seeking formal trade deals and what those trade objectives will be. There will be a desire to show momentum and change in this area but change for what exact economic purpose will be a major debating point.
The Cold Chain Federation will represent you setting out how the UK has logistics infrastructure to cope with whatever happens with regard to future trade and putting the optimistic case for our future within this. We will also be  seeking to reduce bureaucratic and tariff barriers in UK-EU trade and a positive proactive approach to growing trade opportunity for import and export with the rest of the world.
Immigration – the Conservatives now have a clear mandate to implement a post-Brexit immigration policy. This will not include free movement for EU nationals, beyond the end of the withdrawal agreement, but it will mean that all EU nationals here before the end of that period will be able to stay. The manifesto commitment is to an 'Australian style points based immigration system.' This has become a shorthand for a tougher more restrictive system and we have to presume that will be the case, but there are tensions – high levels of employment in the economy mean that there are shortages in key sectors and they are not all 'high skilled' – lack of labour will be a drag on investment and growth and so there is a difficult path to navigate.
The Cold Chain Federation will represent you seeking an immigration approach that creates opportunities to access non-UK national labour to fill crucial roles like HGV drivers and warehouse operatives. It will not be easy argument but we will work closely with trade bodies and others across logistics to make our case.
Transport – the signals sent by the initial days of Boris Johnson administration is a desire to deliver on major infrastructure investment – it will still not be straightforward to deliver marquee projects like HS2 and the third runway at Heathrow – but there will be a desire to deliver on this and other road, rail and marine projects.
The attitude to cars, road freight and roads is much harder to pin down. The existing road to zero strategy with an ambition to end the sale of petrol and diesel cars and vans will be taken forward but the pace of change that will be mandated and what deadlines will apply are still up for grabs. The approach to reducing emissions from heavy goods vehicles is even less clear.
Nonetheless we should expect the former Mayor of London, who has brought key environmental campaigners into his close circle in Number 10, to pursue policies of regulation, taxation and investment incentives to push the most polluting vehicles off the road and out of cities.
Air quality will continue to be a major policy focus. Ratcheting restrictions on the types of vehicles that can operate in the most urban areas is likely to continue unabated.
The approach to fuel duty will be very interesting, traditionally a 'do not touch' issue, there will be pressure to use the comfort of the large majority to be less populist and impose a clearer 'carbon' disincentive to vehicle use. The Conservative manifesto does not include any commitments on this and it's one of the signals for just how radical this new government is willing to be on environmental policy.
The Cold Chain Federation will be a robust voice against unworkable harmful interventions to ban or tax the vehicles we rely on to do our job, and will work with others to argue for clear long term plans that provide members realistic periods to adapt to changing regulation.
Environment and Energy – the headline ambition set out in the manifesto is a restatement of the commitment, already legislated for, to make the UK carbon neutral by 2050. The manifesto contains limited detail on how this will be achieved – there are commitments to research and development for clean energy generation and commitments to promoting energy efficiency in domestic and non-domestic buildings.
With the UK hosting the next major international climate summit – the biggest global meeting since the Paris meeting on 2015 – in Glasgow in November 2020. I think we should expect a much more detailed long term plan to pack up the carbon neutral commitment to come forward in the course of next year. This will cover key issues like fuel duty, carbon taxes on fossil fuels and investment incentives for clean technologies and energy efficiency.
This is one area where we should expect policy to be much more fleshed out and go far beyond what is in the manifesto over the first two years of this government.
The Cold Chain Federation will set out or case about the important positive role that cold chain plays in combating climate change. We will also show leadership in how the industry is taking on the challenge of reducing its environmental impact in both facilities and fleet. We will argue for sensible long term policy that allows businesses to make the necessary investments in realistic business timeframes.
There are many other important areas not covered in this brief. We will provide further intelligence over coming weeks and months. If you have any questions please get in touch.