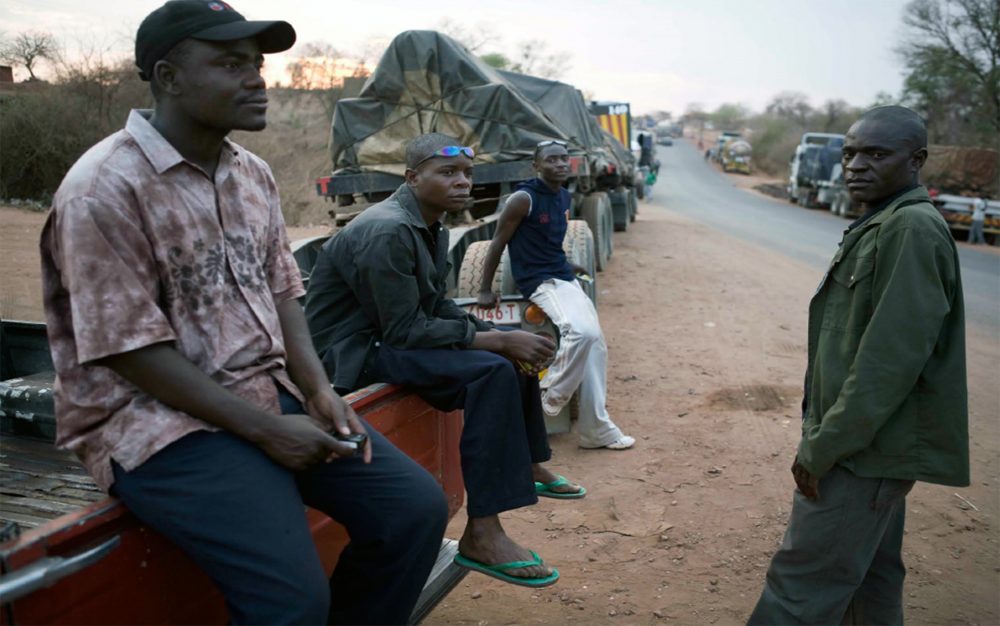 Supporting Transaid's COVID-19 response in Uganda
Published on July 15 2020
In Uganda, our charity partner Transaid is working with local partners to roll-out driver-specific COVID-19 safety advice and provide hand-washing facilities, cab sanitisation materials, and personal protective equipment (PPE) to keep drivers safe, reduce transmission rates and build community confidence in the safety of the logistics sector.
Transaid CEO Caroline Barber explained that in Uganda, truck drivers are facing hostility as a result of the measures taken to prevent the spread of COVID-19. "Road transport is vital for delivering food, medicines and essential goods; but the race to control the outbreak in Africa means truck drivers are facing increased scrutiny whilst enduring evermore challenging and unpredictable hazards to keep supply chains running.
"Truck drivers entering the country are perceived by some to be facilitating the spread of the virus, and have faced hostility from communities and long delays at borders, often with no access to sanitation facilities. Securing this funding means we can start work immediately to improve the preparedness of drivers to meet national guidelines on the use of PPE, cab sanitisation and social distancing."
Transaid is developing driver-specific factsheets as well as short information videos to be sent to drivers' phones to raise awareness and reduce the risk of exposure. Currently, the closure of businesses along transport corridors is making it difficult for drivers to access running water to wash their hands. To counter this, Transaid is procuring soap and disinfectants for regular hand-washing and cab sanitisation, as well as locally made, washable and reusable face masks.
Read the full story here: http://www.transaid.org/news/emergency-project-launched-to-protect-hgv-drivers-from-covid-19-in-uganda/