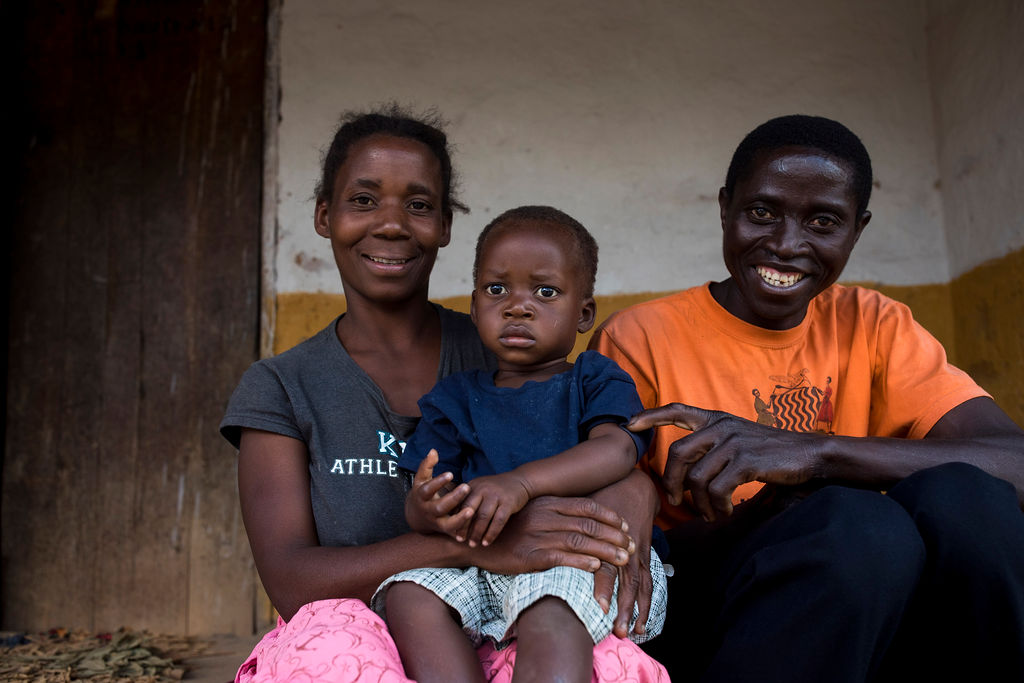 Supporting Transaid in the Fight Against Malaria
Published on April 8 2020
Times like this show us just how important access to healthcare is, which is why we are proud to support Transaid in the fight against malaria in rural Zambia.
With our support, Transaid has been hard at work on the MAMaZ Against Malaria (MAM) programme in Zambia. MAM is reducing child mortality from severe malaria through a combination of community education, access to malaria pre-treatment rectal artesunate (RAS), and improved access to health facilities through bicycle ambulances.
Anshal is one of the Community Health Volunteers (CHVs) who has been trained through the programme to recognise the danger signs of severe malaria. However, his training was tested to the limit when his own son, Wiseman, fell seriously ill, and started convulsing.
"We were terrified," Anshal admits. Nevertheless, he immediately identified that his son could have severe malaria. After administering RAS to calm Wiseman's symptoms, he transported his son 35km on a bicycle ambulance to the nearest health facility. There, Wiseman received further treatment.
"Wiseman is now strong again and playing exactly the way he was before," Anshal says. "Previously, there was no hope. There were so many cases of severe malaria here and there was nothing anyone could do. Now, I am very happy, without this project, anything could have happened to my son."
Read the full story here: http://www.transaid.org/news/anshal-and-wisemans-story/