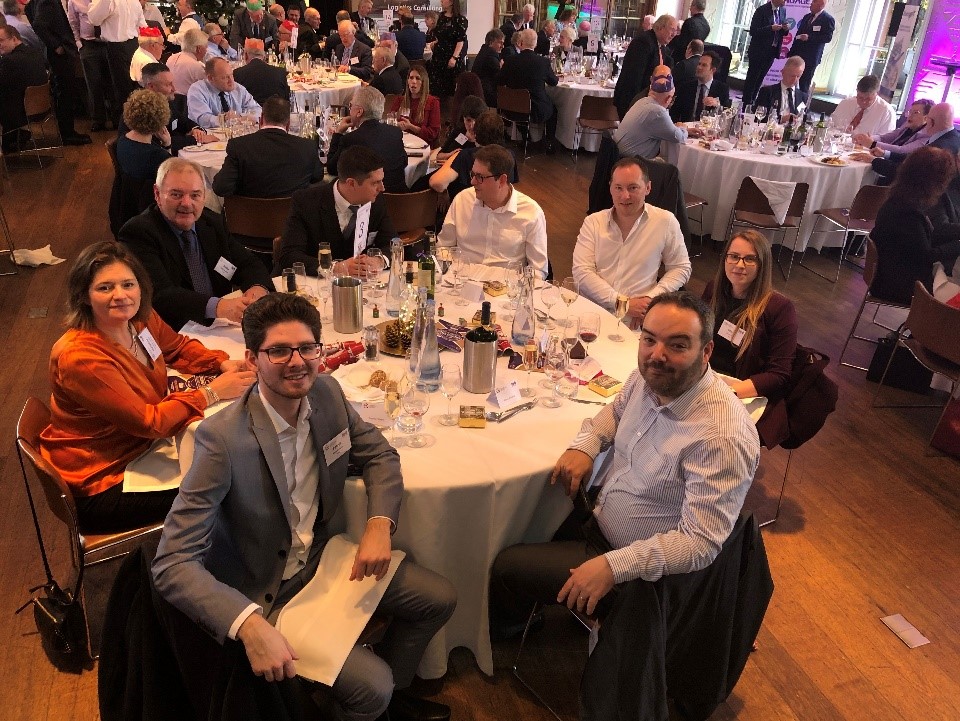 SCCG Exclusive Sponsors of CILT 2019 Fellows' Lunch
Published on December 11 2019
An engaging and festive event, the CILT Fellows' Lunch on 6th Dec this year, proved once again to be an unrivalled opportunity for meeting leading figures within the Institute and the wider professional community.
As Exclusive Sponsors of The Charted Institute of Logistics and Transport (CILT) – Fellows' Lunch; Cold Chain Federation member The Supply Chain Consulting Group, Director, Gavin Parnell – delivered a speech on 'The future of the profession' – underlining how the next 100 years will contain new technological, social and economic developments, and how the future of society is predicted to be affected by ever-evolving professions and skills, some of which may not yet, even have cause to exist.
A fabulous festive event, our consultants and guests, enjoyed great networking and social opportunities alike.