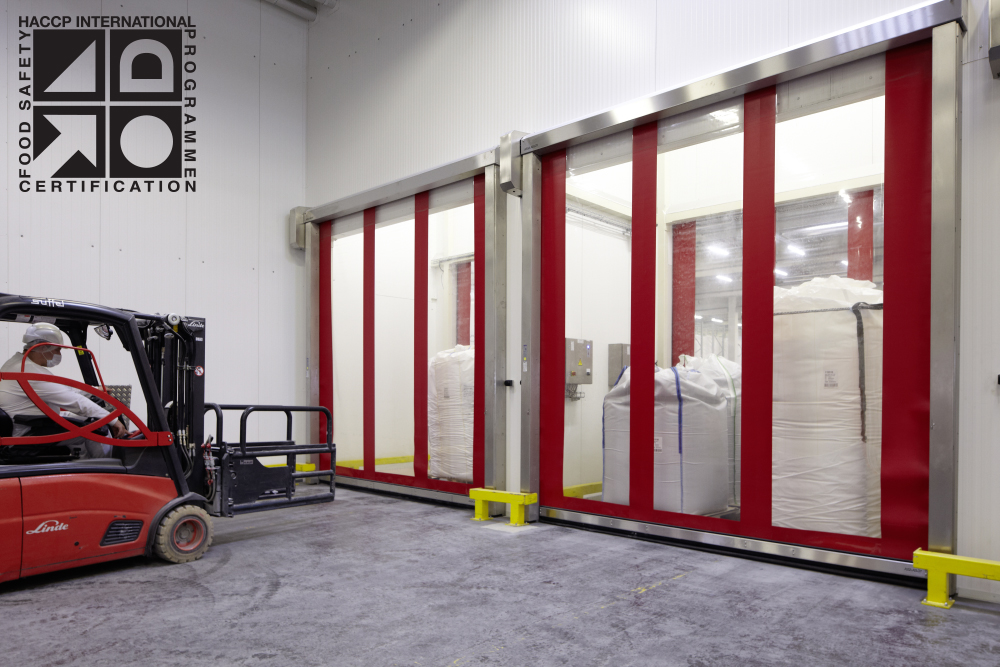 Safe and certified high-speed doors for the food industry
Published on November 28 2019
Cold Chain Federation member ASSA ABLOY have been awarded HACCP Certification for their doors.
In areas of food production, industrial companies are increasingly turning to products that represent safe components in this process and contain a certain standard. This means that only products that meet this standard and represent a safe product are installed in and around the production process.
A certification procedure for products in the food industry is HACCP.

HACCP is the acronym for 'Hazard Analysis and Critical Control Points', which can be expressed as Risk Based Hazard Analysis. It is a quality control system in all production processes related to food – from production to distribution to storage.

The ASSA ABLOY Entrance Systems products, the ASSA ABLOY HS9020GHY high speed doors and the ASSA ABLOY RR300 high speed stainless steel doors, have been awarded HACCP certification. Since April 2019, these high-speed doors are allowed to carry the HACCP logo.

HACCP International Pty Ltd certified the doors as food safe and suitable for use in the food processing industry, working in line with a HACCP based food safety program.

The high-speed doors are thus a safe product for the food industry and are suitable for use where there is no direct contact with food. This is called the SSZ zone (Splash or Spill Zone). The doors help to speed up the production process or to separate certain areas.
HACCP certificate for high-speed doors type ASSA ABLOY RR300 + HS9020GHY