Reminder of requirements for GB to NI trade for food businesses
Published on April 30 2021
As part of the gradual reopening of the hospitality sector across the UK, the Government have published the below thorough summary of measures traders need to take to move agri-food goods from Great Britain (GB) to Northern Ireland (NI). Although this is addressed to hospitality traders, it also acts as a really comprehensive summary/reminder of checks and processes for all food businesses trading with NI and a useful glossary of additional supporting guidance and information. As ever, any queries do get in touch with us, or go directly with the dedicated and free to use Movement Assistance Scheme helpline on: 0330 0416 580.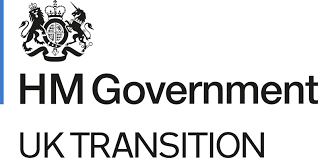 REMINDER OF REQUIREMENTS FOR HOSPITALITY SECTOR TRADERS
GOVERNMENT ENCOURAGES HOSPITALITY SECTOR TRADERS MOVING AGRI-FOOD GOODS FROM GREAT BRITAIN (GB) TO NORTHERN IRELAND (NI) TO REVIEW CERTIFICATION AND AUTHORISATION REQUIREMENTS AHEAD OF EASING OF LOCKDOWN MEASURES
We encourage all traders moving goods from Great Britain (GB) to Northern Ireland (NI) for the hospitality sector – who may be preparing to increase movements ahead of the easing of local lockdown measures – to refamiliarise yourself with the published guidance. The guidance also sets out the support that is available to you.
How does this affect me?
If you are moving products of animal origin, composite products, food and feed of non-animal origin and plants and plant products from Great Britain to Northern Ireland, this affects your business. Your goods must be accompanied by the correct official certification and you should pre-notify your point of entry ahead of their arrival in Northern Ireland.
How does this affect Authorised Traders?
The Scheme for Temporary Agri-food Movements to Northern Ireland (STAMNI) arrangements for Authorised Traders do not cover movement of goods for hospitality. As set out in the STAMNI guidance published in December and replicated in the DAERA compliance guidance this scheme is for goods destined solely for sale to end consumers in supermarkets located in Northern Ireland, and they cannot be sold to other operators of the food chain.
If you are an Authorised Trader, you will have been notified by Defra and will have received an Authorised Trader number. For Authorised Traders whose goods are destined for both retail and hospitality, only the former is covered by the STAMNI arrangements and the latter requires certification.
To help traders in their readiness preparations, we have outlined in this message the steps you will need to follow along with links to the relevant guidance and useful information to support you.
STEP 1: SIGN UP FOR THE TRADER SUPPORT SERVICE
The Trader Support Service (TSS) is a free-to-use service that has been created to help businesses and traders moving agri-food goods from Great Britain (GB) to Northern Ireland (NI) to navigate the way goods now move under the Northern Ireland Protocol (NIP), which came into effect on 1 January 2021. Thousands of businesses have already signed up for the service. It is important for you to register to ensure your goods are not delayed at the port of entry in Northern Ireland. By signing up for TSS, you will receive:
a digital first service with support for completing declarations, without the need for specialist advice or support
access to contact centre support to help traders with issue resolution on the mandatory processes
access to training courses, how-to guides and advice to help traders understand and interpret the rules for moving goods.
You can sign up for the Trader Support Service here or find out more on GOV.UK.
STEP 2: CONTACT THE MOVEMENT ASSISTANCE SCHEME HELPLINE
The Movement Assistance Scheme (MAS) is another free-to-use service that has been set up to help businesses and traders moving agri-food goods from Great Britain (GB) to Northern Ireland (NI). MAS helps you by:
offering a helpline service where advisers can assist with the new requirements, including advice on export health certificates (EHCs), animal products and plant and plants product types
providing financial support that reimburses direct certification costs.
You can contact the Movement Assistance Scheme helpline on 0330 0416 580. It is open Monday to Friday, 9am to 5pm on weekdays (excluding bank holidays). You can also find out more about MAS on the GB-NI Trader Showcase and GOV.UK.
STEP 3: ENSURE YOU HAVE YOUR CORRECT EORI NUMBER
An EORI number – which stands for an Economic Operator Registration and Identification Number – is a unique ID code used to track and register customs information. It is issued by HM Revenue & Customs. You will need it for customs declarations (whether you do them through TSS or another intermediary). Your goods will not be allowed to enter NI if you do not have the right EORI number, and that may involve delays at customs and increased costs, for example your goods may have to be stored.
To check what you need to do, read the EORI guidance on GOV.UK or register with TSS and speak to an adviser.
STEP 4: CHECK THE APPROVED ESTABLISHMENTS LIST
If you move products of animal origin (POAO) – such as meat, fish, shellfish, eggs and dairy products – from GB to NI, they must be produced in a UK-approved establishment and must be listed with the EU. This includes any processing operations in your supply chain.
Check the list of businesses approved to export to the EU guidance to ensure you are listed.
STEP 5: CHECK HEALTH AND IDENTIFCATION MARKS REQUIREMENTS
Health and identification marks must be applied to food products of animal origin to confirm they have been produced in accordance with regulatory requirements in an approved establishment and have been inspected by the competent authority.
Guidance on health and identification marks is published on the Food Standards Agency website. Further information is available on the GB-NI Trader Showcase.
STEP 6: CHECK LABELLING REQUIREMENTS
Under the NIP, goods sold in NI continue to follow EU rules for food labelling. Labels need to include an NI Food Business Operator (FBO) address, indicating who is responsible for the information about the food. If the FBO is not established in NI or EU, the address of the importer into NI or EU, for that product, will need to be on the label and the importer will be responsible for the information about the food.
Guidance on food labelling is published on GOV.UK and further information is available on the GB-NI Trader Showcase
STEP 7: CHECK MARKETING STANDARDS REQUIREMENTS
Marketing standards for agri-food products establish definitions, minimum product standards, production methods, sales descriptions, product categories and labelling requirements. Under the NIP agri-food products moving from GB to NI must continue to meet EU marketing standards regulations.
You can find guidance for individual commodities subject to marketing standards via the GOV.UK links below:
Further information is available on the GB-NI Trader Showcase.
STEP 8: CHECK YOUR NI POINT OF ENTRY
Agri-food goods being moved from GB to NI must enter through a designated point of entry (PoE), which has approved inspection facilities for your type of goods. You'll need to check that your PoE can process your type of goods or consignment, and you need to give the PoE advance notice that your goods are arriving.
Further details on the PoEs, their inspection facilities and the category of goods that may be inspected at each of these facilities is available on DAERA's website.
STEP 9: COMPLETE EXPORT HEALTH & PHYTOSANITARY CERTIFICATES
Export Health Certificates (EHCs) or Phytosanitary Certificates (PCs) are official documents that confirm the goods you are moving from GB to NI meet the health requirements there. Each EHC or PC has guidance notes setting out the detailed rules that must be met. An original, completed, signed and authorised EHC or PC travels with your consignment. You should ensure you are familiar with what they are, how you go about getting them and how they need to be approved. We've provided links below to help.
STEP 10: PRE-NOTIFY DAERA ABOUT THE ARRIVAL OF YOUR GOODS
You must pre-notify arrival of your consignment of agri-food goods into Northern Ireland your PoE. To do this you must nominate a recipient of your goods in Northern Ireland (also known as the importer). The importer is the person or business who is legally receiving your goods and is responsible for ensuring the correct procedures are followed at the PoE. The NI recipient of goods (or importer) needs to pre-notify the arrival of the goods using creating a CHED (Common Health Entry Document) using the TRACES-NT system. Pre-notification needs to be submitted a minimum of 24-hours ahead of the arrival of your goods at the PoE.
DAERA has published guidance on the pre-notification of the arrival of consignments at a Northern Ireland Point of Entry from GB which includes an introduction and details of how to select and complete the right CHED for your goods and how to get started on TRACES-NT.
Supporting traders
Supporting business in with these arrangements remains an absolute priority for the Government and we will continue to develop and introduce tools and methods that are designed to help businesses moving goods from Great Britain to Northern Ireland.
Defra has recently started work on the Digital Assistance Scheme (DAS), which aims to support the continued movement of agri-food goods from GB to NI and address the complexities of compliance with the NIP for industry. DAS aims to digitise the certification and verification processes and is backed by a major injection of Government funding.
We are working with businesses and industry on the design and development of DAS and you can read more about the progress we're making on the GB-NI Trader Showcase. We'll be updating you soon on the development plans and the next steps.
DAS is one part of the wider package of measures to support industry moving agri-food goods from GB-NI, along with: continued work to meet certification capacity needs; the Movement Assistance Scheme (MAS); work with the Northern Ireland Executive and HM Revenue & Customs on wider customs arrangements; and continued engagement with the European Commission.
What to do if you have questions
We are organising a live Q&A session, which will take place in May. We'll write to you shortly to let you know when this event will take place, provide joining instructions and let you know how you can submit questions for the panellists. If you have any questions in the meantime, please send them to traders@defra.gov.uk.
Keeping you informed and further guidance
We will keep you informed and up to date on developments that affect traders moving goods from Great Britain to Northern Ireland. To support traders in better understanding what they need to do, we've listed here links to further guidance and useful information:
Some of the documents linked to in this message are stored on the GB-NI Trader Showcase, which we've created as a one-stop-shop for key information, documents and assets available for you to download and share with your networks and communities.
Kind regards
Business Readiness Team | Northern Ireland Directorate
Department for Environment, Food & Rural Affairs