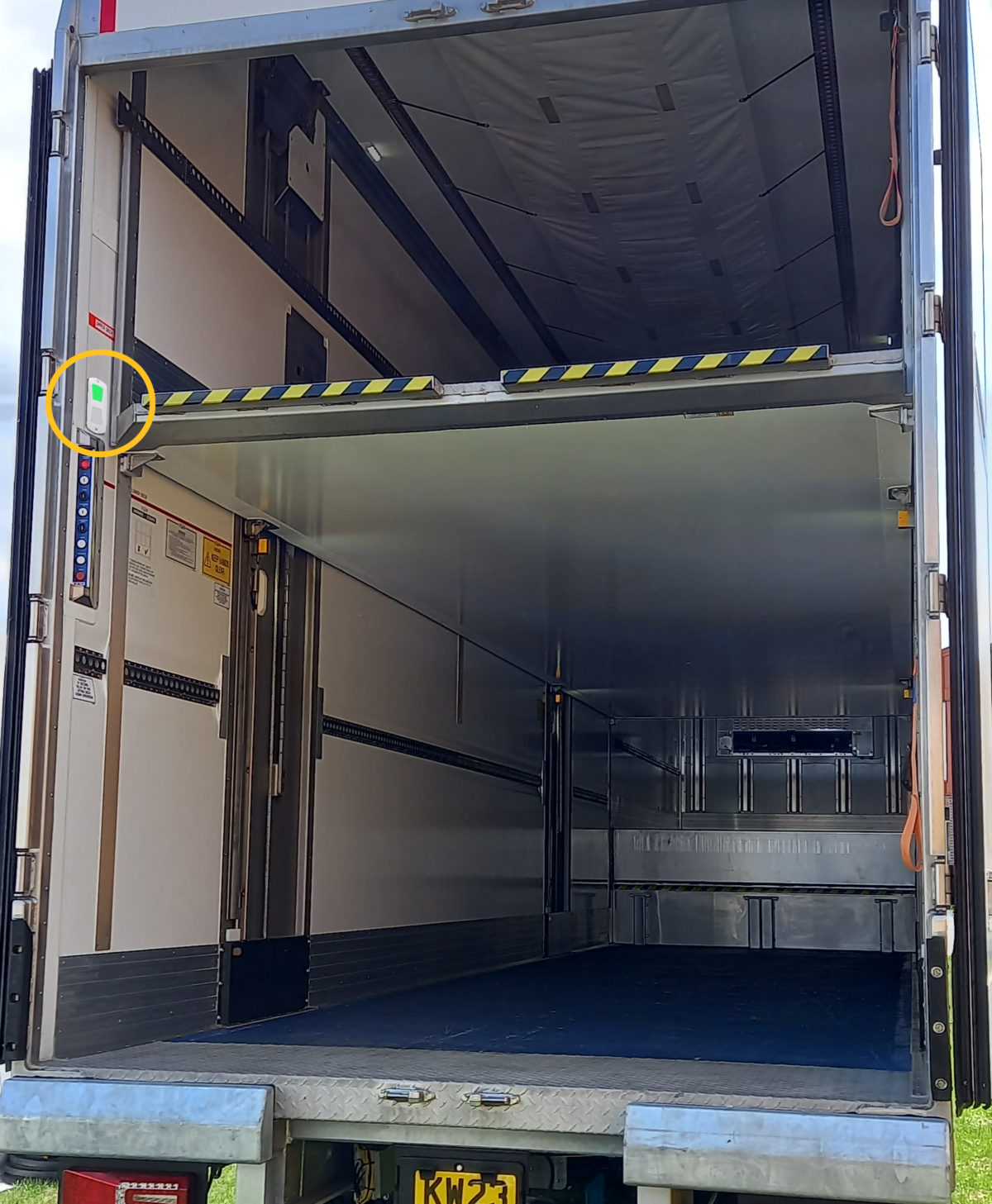 New SAFE Status Labcraft lamp ticks the safety box for lifting deck trailers
Published on November 1 2023
Labcraft, the industry-leading designers and manufacturers of LED lighting for commercial vehicles, has responded to calls from transport operators to produce a safety light which guards against potential incidents during the use of lifting decks in trailers.
Mounted at the trailer rear on the inside wall, the new SAFE Status dual colour safety lamp displays a red warning light when the trailer deck is moving. Only when the lifting deck is locked into place and the trailer is safe to enter, will the light turn green.
The slimline SAFE Status lamp is easily surface mounted inside the trailer frame and connects to the existing circuitry for the lifting deck controls. It is constructed from solid aluminium with a tough polycarbonate lens protecting the high efficacy green and red LEDs.
Waterproof to IP67 and ECE-R10 approved, the new lamp produces a strong and intense light. The LEDs, as with all Labcraft lights, run at a low temperature to maximise product life.
"We are continually monitoring where new vehicle lighting requirements are needed across multiple transport sectors," says Labcraft's sales manager Matt Stubbs, "and as such, we work closely with vehicle manufacturers and operators to innovate for improved safety and economic use."
The SAFE status trailer deck lamp is no exception, says Labcraft, and is very likely to be seen by operators as an essential component – especially in busy loading environments and docking bays, where the available light is poor.
"The handy new lamp is light-weight, unobtrusive and easy to retrofit or attach during trailer manufacture," adds Matt, but most of all, it's a big tick in the safety box for anyone using lifting decks. Not only that, but the new SAFE Status lamp is also available in both 12V and 24V, making it suitable for a broader range of vehicles and applications."
All Labcraft lights, including the new SAFE status lamp, are made at the company's ISO9001/14001 facility in Saffron Walden, Essex, where they follow an environmentally conscious, ecological, and responsible manufacturing process.
Comments are closed.