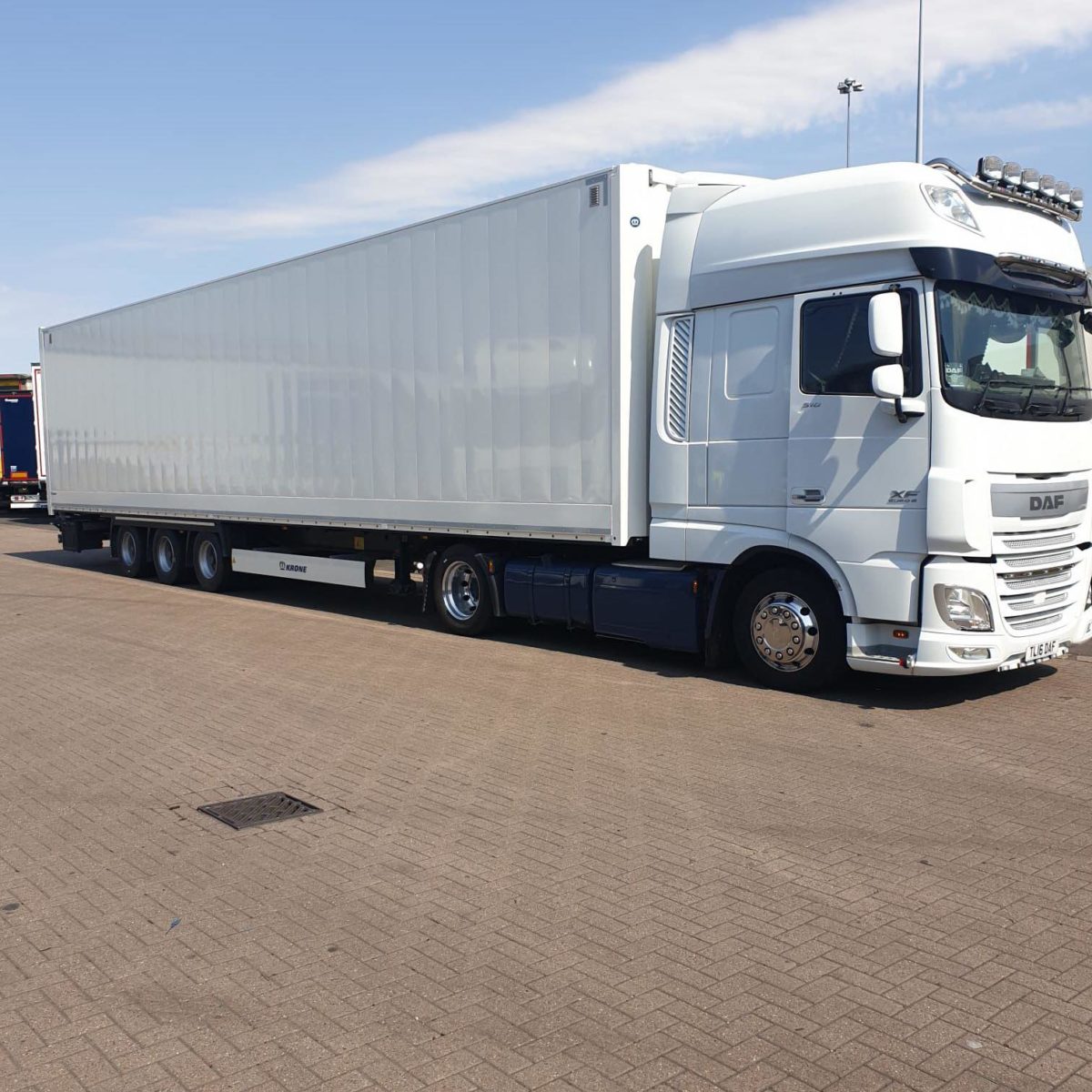 Logistics specialist looks to Krone for high strength and security
Published on September 18 2023
Robust and secure trailers are supporting the expansion of a specialist transport operator.
Westmid Logistics specialises in the delivery of three-piece suites, collecting them from the manufacturer and delivering to distribution centres or the high street. The company also transports high value sound and lighting equipment for stage shows and festivals. It serves customers throughout the UK and Ireland.
Based in Lye, near Stourbridge, Westmid operates a fleet of 16 DAF CF and XF tractor units and more than 40 trailers, split between two depots. It has invested in some new Dry Liner trailers from Krone to help meet increased demand for its services.
Rob Cartwright, Transport Manager for Westmid Logistics, said: "We have expanded dramatically since taking on new contracts, so there has been a process of replacing older trailers and buying new stock to support our expansion. Krone have been very helpful in supporting these changes, which in turn enable our business to grow sustainably."
Westmid has purchased six of Cold Chain Federation member Krone's steel Mega Dry Liners. Featuring 30mm thick steel cassette sidewall panels with full 'honeycomb' keyhole profiles, the trailers are perfectly designed to carry items such as furniture which requires multi lashing points and high security.
With internal loading at 2,965mm within a 4m overall height, standard features include steel container doors and an anti-condensation wall coating to combat damp. The steel chassis and infrastructure are double coated to prevent corrosion, enabling Krone to offer a ten-year anti corrosion guarantee.
Interior impact protection includes a double scuff plate on the side walls to minimise damage from forklifts, while the 30mm thick flooring also provides resilience as well as load stability. Recessed double-deck guide rails and strapping rails ensure loads are secure.
"The Krone trailers are very versatile across our two main client bases," added Rob. "We're transporting valuable loads, so we need trailers that are stable and provide a high level of security. They also need to be robust, as the interiors do get plenty of bumps and scrapes during loading and unloading, and the Krone Dry Liners are really sturdy.
"They are well put together and competitively priced, which made the buying decision easy for us."
Krone Dry liners are suitable for a wide range of applications. Options for fit-out include flexible guide rails and double deck loading, keyhole profile for flexible load securing, as well as bulk material outflow, strapping rails, or strapping bars. A felt interior is available for protecting premium goods such as furniture.
Other options include rear-mounted sensors and auto-braking to prevent trailers crashing into loading bays, and electronic air suspension with one-touch height adjustment.
Krone trailers are manufactured at the company's facility in Werlte and Herzlake, Germany, with Krone UK providing nationwide sales and product support. For further details, visit www.krone-trailer.com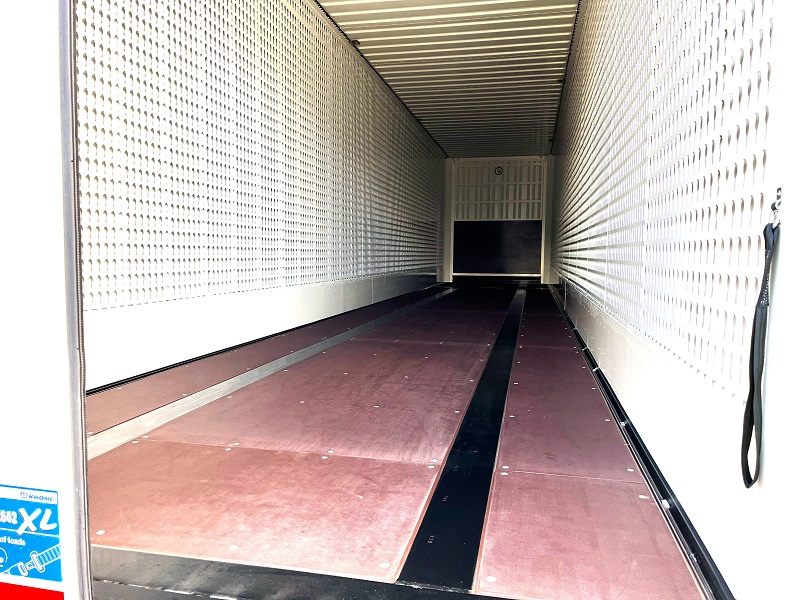 Comments are closed.