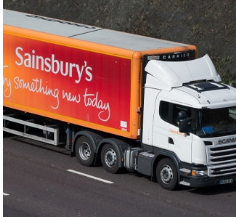 Loading Systems confirmed as approved Service Vendor for Sainsbury's Supermarket Limited
Published on October 31 2019
Cold Chain Federation members Loading Systems UK are proud to announce that they have successfully secured a significant opportunity to provide support services to another Cold Chain Federation member Sainsbury's Supermarkets Limited.
The provision of Pre-Planned Maintenance alongside Repair and Breakdown services will commence in November and will initially cover 380 assets at 188 stores located around the London regions.
We are very excited by this opportunity and will be focusing our efforts on organising the infrastructure required to meet Sainsbury's expectations over the next 6 months on boarding period.
Our plans to support this opportunity will also include, training for technicians on products and systems, improvements on flow of spare parts and the recruitment of personnel to support and build the opportunity.
Sainsbury's decision to choose Loading Systems further reinforces our position that we are recognised as one of the leading total solutions suppliers for industrial doors and dock equipment.
Allocation of future assets and stores will be determined by our ability to perform so we now have an excellent opportunity to demonstrate to Sainsbury's that "we take care." For further information regarding Loading Systems and our products and services please visit our website on www.loading-systems.co.uk