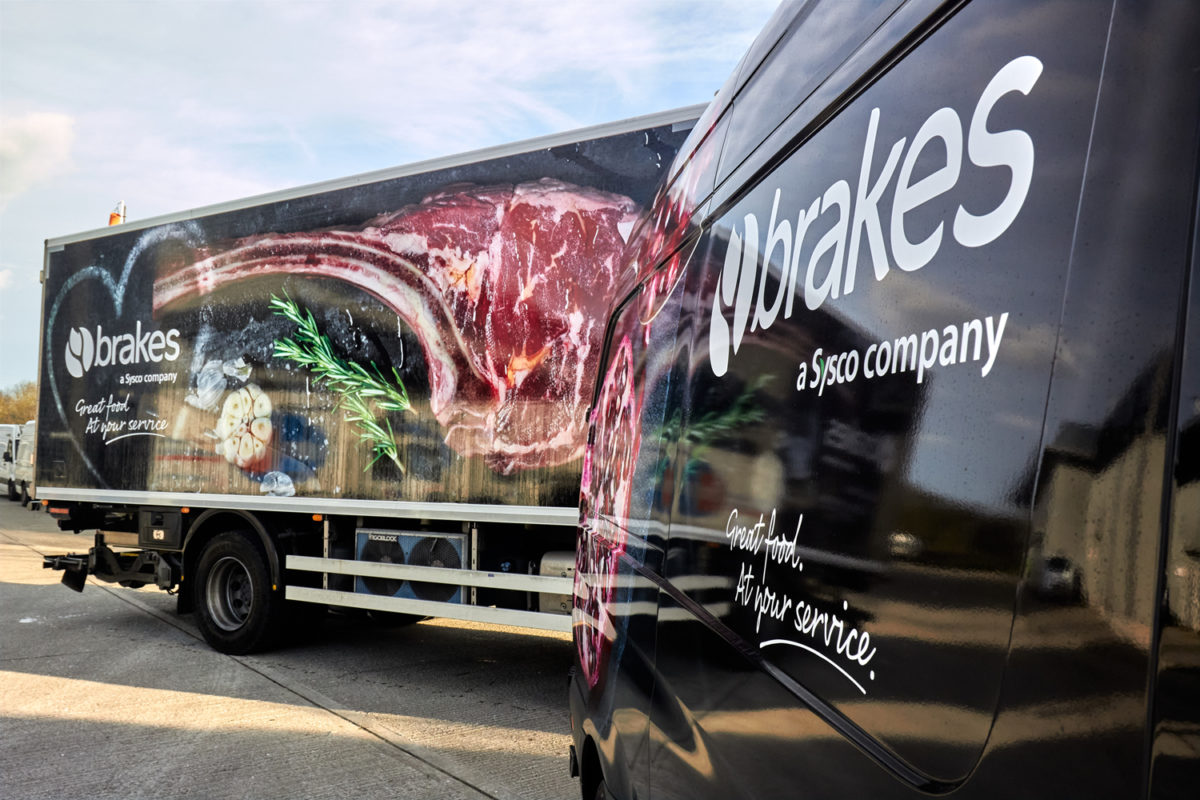 Isentra Helps Brakes Reduce Carbon Emissions
Published on July 29 2020
CO2 refrigeration specialist Isentra has helped Cold Chain Federation member Brakes, the UK's leading foodservice wholesaler, reach a new milestone in its goal to reduce carbon emissions by 30% by 2025.
Brakes revealed its latest figures in June 2020, showing its overall emissions dropped by a further 3% in 2019 to 27%.
The savings were due to a combination of reductions in fuel consumption, reduction of use of gas for boilers and heating and more efficient lighting, but the company attributed the biggest impact to the roll out of a new CO2 refrigeration system from Isentra.
The roll out across its network followed a successful transition to natural CO2 refrigerant in fridges in its Thetford depot. Data from that installation showed that changing to natural refrigerants saved more than 75 tonnes of carbon in its first year of operation, prompting Brakes to install identical systems at Bodelwyddan and Thorpe depots.
Alex Mayfield, Supply Chain and Operations Director, Brakes UK, said: "The new equipment at Thetford has worked brilliantly to reduce our carbon usage and we've been able to save around 75 tonnes of carbon – which is the equivalent of an average car driving the 24,000 miles around the world 13 times.
"Brakes has used natural refrigerants in its larger distribution centres for many years, but until recently it has not been technically possible to scale such solutions down for smaller regional operations.
"As the first wholesaler committed to rolling out more environmentally sustainable refrigeration across its entire network, we've seen the new system deliver not only better environmental performance, but we are also seeing other benefits such as a 25% reduction in the energy consumed at the depots.
"We've achieved our 2020 target of 20% absolute carbon reduction, in fact already hitting 27% reduction by end of 2019. And we believe that initiatives such as our refrigeration strategy mean that we are well on our way to hitting our revised target of a 30% reduction by 2025."
Daniel Clark from Isentra said: "As well as the obvious carbon benefits, we have also seen electricity usage was down by more than a quarter and the Global Warming Potential has reduced to almost zero. The newer technology also allows Brakes to benefit from other upsides of this sustainable refrigeration technology, such as harnessing low outdoor ambient temperatures and benefiting from free cooling, which all together provided a 49% refrigeration energy reduction that contributed to the more than 25% reduction at the depots overall."
"CO2 refrigeration is rapidly becoming the leading cooling technology across a variety of applications in a wide number of sectors.
"CO2 systems deliver exceptional cooling performance at low cost, while also being very attractive from a sustainability perspective with an ultra-low global warming potential.
"With the F-Gas regulations pushing businesses towards minimising their environmental impact, CO2 refrigeration is a future proof refrigeration solution that will not be phased out, nor is it subject to costly management schemes or taxation.
"The Isentra team has been working with CO2 as a refrigerant for well over ten years now after recognising that a massive change in the refrigeration industry was about to happen and committing to specialising in this excellent natural refrigerant technology to support tomorrow's customer needs.
"Initially our team mainly worked with CO2 with blue chip food retailers, which were the early adopters of the technology. Europe's food retail sector were the key drivers of CO2 technology development, which is now a mature solution following a very steep research and development phase that was required to combat the challenges of F-Gas legislation.
"We have developed a product range with cutting edge technology that delivers now for the future demands of the reduced emission global agenda.
"We also understand that today's customer needs more than just refrigeration machinery, they need to know how it's performing and how much energy it's consuming. We've made this possible, bringing refrigeration plant machinery into the 21st century and connecting it to the internet for a whole new dimension in refrigeration performance, food safety and reporting.
"Our success with Brakes is testimony to their forward-thinking attitude and commitment to carbon and energy reduction."