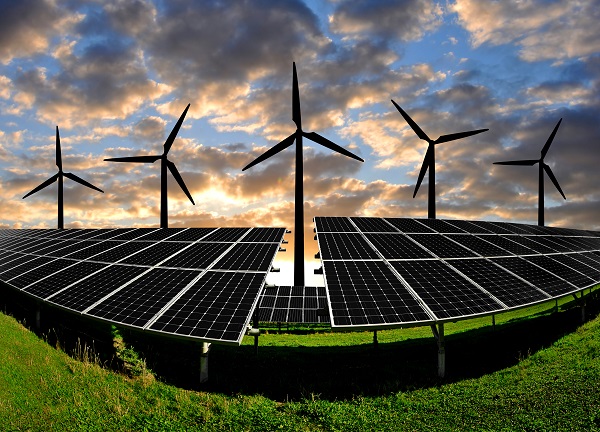 Corporate Power Purchase Agreements: Supporting Your Journey To Net Zero
Published on October 15 2020
Cold Chain Federation member Inspired Energy, are committed to helping businesses achieve their net zero targets, acting as the dedicated sustainability advisor for a number of leading UK corporates.
When supporting clients with their sustainability programmes, we explore a range of options for cleaner energy, including green procurement and self-generation. However, the Corporate Power Purchase Agreement (CPPA) is becoming an increasingly popular choice for those companies who want to reduce their carbon footprint. We look at some of the features and benefits of today's CPPA:
Additionality
By facilitating the development of new, long-term renewable energy projects, CPPAs provide much-needed additionality to the grid. Additionality is a huge indicator to customers, stakeholders and employees that your organisation is a sustainability leader.
As part of your purchasing agreement, you'll receive certification in the form of REGOs (Renewable Energy Guarantees of Origin), which prove the origin of your supply, such as onshore wind or ground-mounted solar. So, a CPPA can help you avoid the risk of greenwashing, allowing you to state with confidence that your organisation is putting clean energy back into the system.
Budget Certainty
Market volatility over recent years has made energy procurement a daunting task, but with a CPPA, the offtaker purchases energy at a pre-agreed price structure per MWh. This means you can obtain budget certainty for a proportion of your volume for an extended period, as well as reducing the impact of rising non-commodity costs.
Flexibility
The CPPA landscape is changing, and to be cost-effective without subsidies, new generation sites are becoming larger – meaning that we're seeing more agreements made up of multiple offtakers. This aggregated approach will typically see one or two offtakers take 70% of the supply over a longer period of around 15 years, with smaller offtakers taking the remaining 30% over a shorter period of around 5 years. This provides a workable solution for both parties – and the increase in flexibility brings an opportunity for smaller consumers, opening up the CPPA market to a wider range of businesses.
In addition, many CPPAs are now portable, so you don't have to remain within the same supply contract – if you want to leave your supply contract when it ends, you can, and the CPPA will remain intact. The previous supplier simply sleeves the volume through to the new supplier.
Environmental Social Governance
As well as supporting the UK's climate change policy, a CPPA provides support for your Environmental Social and Governance (ESG) criteria, which are used by socially conscious financiers to screen prospective investments. Corporate reporting is a fact of life for energy professionals, and we're only going to see this workload increase in the years to come, as ESG reporting comes to the fore.
The Business Case for Sustainability
There is a growing pressure for businesses to invest in cleaner energy, driven by the net zero and ESG agenda, but aside from this pressure, there is also a solid business case for investing in renewables, with more organisations seeing the benefit that this can bring.
A 2018 report found that RE100 companies are more profitable than their peers, supporting the business case for sustainability and showing a clear link between being a clean energy leader and a company's financial performance.
Our CPPA Solution
A CPPA is the perfect mechanism for reducing your carbon emissions – helping your organisation reduce its reliance on fossil fuels while also managing energy costs. And thanks to evolving mechanisms, CPPAs are now more accessible.
If you're considering a CPPA we can help you. Our CPPA service includes matching your volume requirements and timescales to our pipeline of approved developers all the way through to asset performance measurement.
For more information, contact wayne.brown@inspiredenergy.co.uk; M; 07587 617912 or visit our CPPA hub.