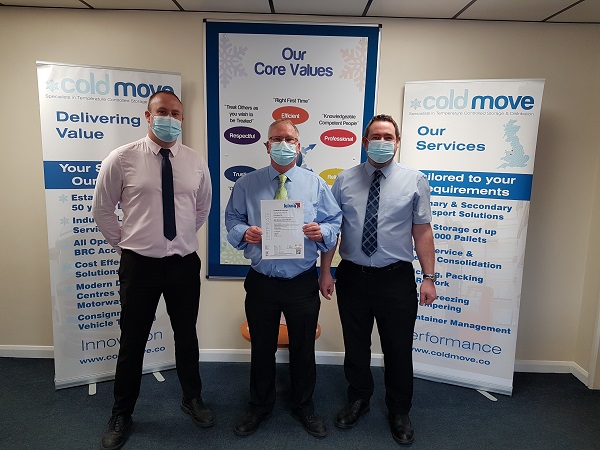 Cold Move Retains AA Grade Status After BRCGS Storage & Distribution Audit
Published on April 7 2021
Cold Chain Federation member Cold Move Ltd are delighted to report that following our on-site BRCGS Storage & Distribution audit in February conducted by an associate member of the Cold Chain Federation, Kiwa, we successfully retained our AA Grade status. 
The audit was an in depth assessment of our on-site food safety processes and clearly demonstrates our commitment to providing our clients with a second to none customer service experience.  Site Director, Simon Williams commented "We are extremely proud of our team at Cold Move who consistently deliver an excellent level of customer service to our clients, whilst demonstrating compliance to the highest industry standards.  The recent audit result correlates with the effort and commitment shown by everyone on site" 
The Cold Chain Federation wishes to congratulate Cold Move for all their hard work in retaining such a high grade.