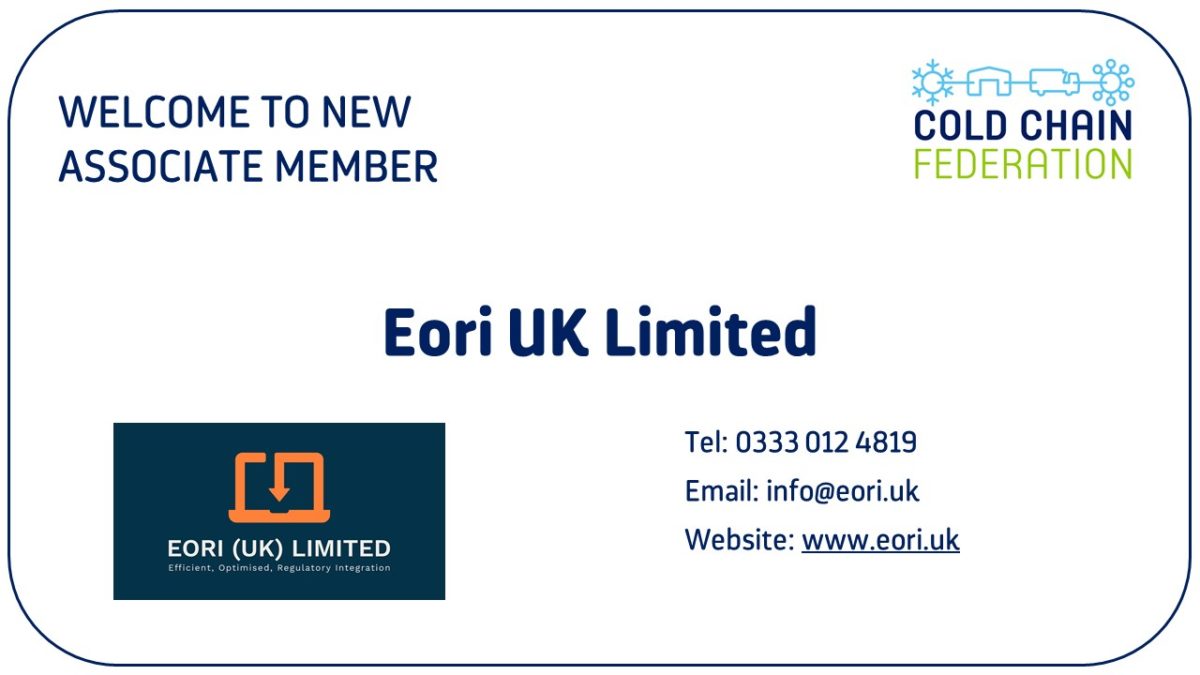 Cold Chain Federation Welcomes New Member Eori UK Limited
Published on December 17 2020
Cold Chain Federation would like to welcome new Associate Member Eori UK Limited.
Eori UK Ltd are a Customs Clearance Consortium – an existing customs clearance intermediary. Made up of 30 members, the CCC has established themselves as the market leaders in customs clearance intermediary services and international trade consultancy.
For more information or to contact  Eori UK Ltd CLICK HERE
The Cold Chain Federation team welcomes Eori UK and look forward to working with you over the coming months.