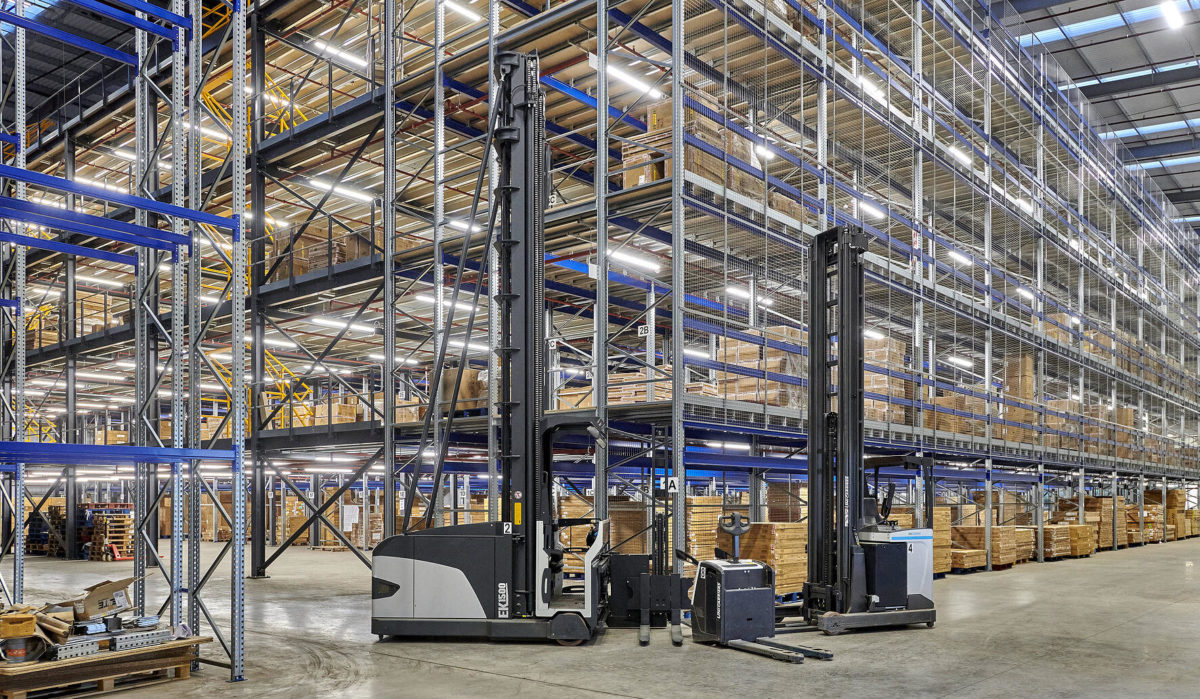 A perfect storage and handling solution for Furniturebox
Published on December 7 2022
Furniturebox, established by Monty and Dan in 2015 at the age of 17, operated from their old warehouse at Mere in Wiltshire, until Saturday, the 17th of September, when they officially opened a new facility in Chippenham. In recent years, Furniturebox has seen a rise in ecommerce, indirect sales, and 3PL opportunities, resulting in the need to expand into their new warehouse.
Furniturebox is a growing online furniture store dedicated to selling beautiful, quality, and affordable products, and providing exceptional customer service. Furniturebox pride themselves on forming outstanding customer experience, a factor they believe is responsible for the company's fast growth. This has already been a life-changing year for the company as the founders made the Forbes "30 Under 30 2022" list for the retail and ecommerce entrepreneurs in Europe.
Cold Chain Federation member SSI Schaefer, one of the world's leading providers of storage systems with multiple manufacturing sites across the World, was able to offer the perfect solution for Furniturebox. The new logistics centre's layout hosts a 5-level pallet pick tower and a combination of VNA (very narrow aisles) and wide aisles Racking systems to ensure maximum efficiency and immediate selectivity. Furniturebox had a clear vision of the solution they wanted for their new 7,700 square metres facility from the start. The new system provides the retailer with 5,700 pallet locations   meeting their current needs and space for future growth.
To add up to their warehouse's efficiency and to complement the thought-trough racking layout, Furniturebox were seeking a new forklift trucks provider. SSI Schaefer introduced Cold Chain Federation member UniCarriers as their possible partner for this type of equipment. UniCarriers, a growing industry specialist, use customer-centric & a consultative approach when selecting the best solutions for each request.
They offered Furniturebox a range of high-quality, innovative warehouse equipment and IC/electric counterbalance forklifts, that in conjunction with the racking solutions will ensure improved safety, minimize the unnecessary costs, provide transparency, and optimise their warehouse operations.
UniCarriers' professional and individual approach supported Furniturebox's strategy and vision, providing them with equipment and solutions to support their everyday needs. Pete Butcher, Regional Sales Manager at UniCarriers UK, describes the procedure: "Following on from several customer visits, demonstrating how UniCarriers VNA equipment performed in limited space, we provided Furniturebox with several solutions to retain their capacity but to give them back immediate selectivity".
As a result, the customer selected a range of equipment to be delivered to their new location, together with a supportive full-service preventative maintenance contract, providing the highest level of tailored after-sales service.
Furniturebox ordered two EK Man-up Very Narrow Aisle Trucks (another Cold chain Federation member) to serve their full pallet storage units and order picking in VNA applications. Thanks to a smart design concept and modular construction, the EK Series is suitable for all kinds of VNA applications. Two TERGO® UHX Reach Trucks, with a high lifting capacity, will support the employees with full rack heights of 14-metres during storage and retrieval operations, bringing Furniturebox's operational efficiency to the highest level. Furniturebox also needed equipment for heavy lifting handling. For this purpose, UniCarriers offered 4 PLF Powered Pallet Trucks – equipped with dampened folding platforms, and traction, damping and stability (TDS) concept, ensuring excellent truck performance and comfort in all conditions for operators, even when the driving surfaces are wet or uneven.  For Furniturebox, the only way is up, as they continue to grow, having recently expanded to supplying the US market. UniCarriers and SSI Schaefer will be there to share their journey, a partnership delivering solutions that offer the best integrated value for their ongoing demands.
Comments are closed.