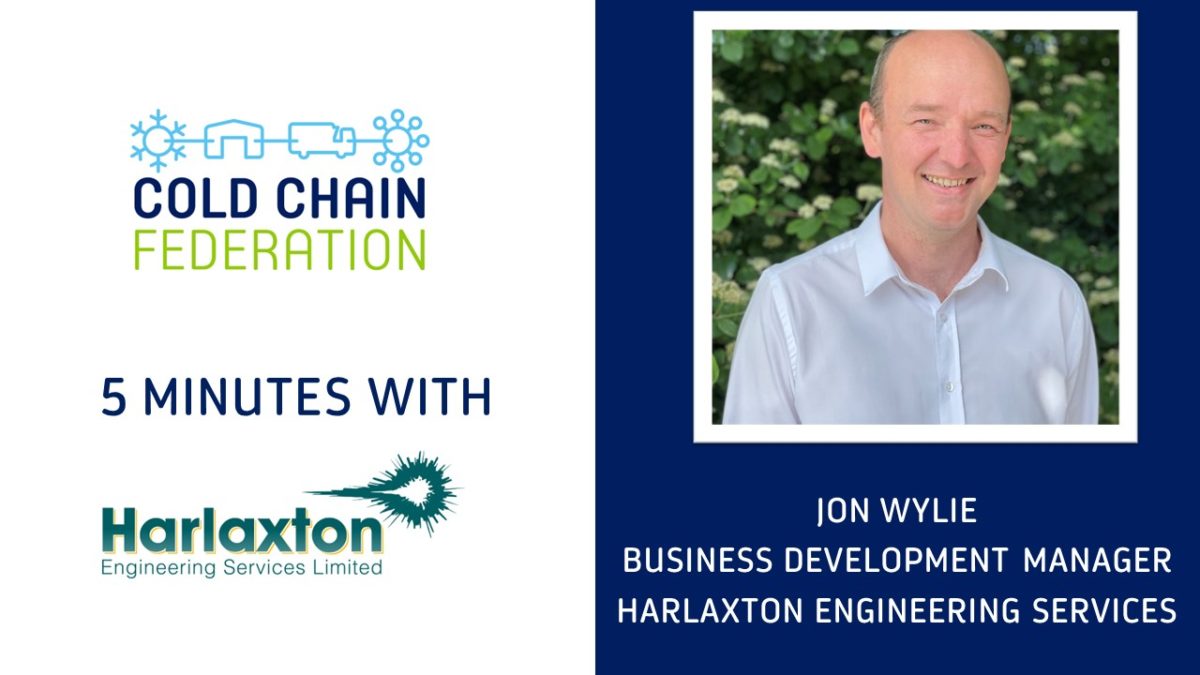 5 Minutes with Cold Chain Federation Member Harlaxton Engineering Services Ltd
Published on December 1 2022
Earlier this year we were very pleased that Harlaxton Engineering Services Ltd joined the Federation and have recently taken part in the CCF Energy Week. Here we are delighted to find out more about Jon Wylie and Harlaxton.
Q. Who is the main person for members to contact?
Jon Wyllie, Business Development Manager.
Q. What do they do and contact details?
Jon has worked for Harlaxton Engineering Services Ltd for nearly 5 years and helps developers arrange new utility connections for electric, gas and water.  Jon works with customers to explore options for their site and develop the most cost effective solution and provides a single point of contact as the project develops.
Jon can be contacted via Tel: 07540 325824 or Email: jonw@harlaxton.com
Q. Why is it important to be a part of the Cold Chain Federation?
As a high demand sector, cold storage businesses would benefit from having a trusted partner to help them negotiate the complex utility network industry.  Harlaxton provide expert knowledge and innovative thinking to help businesses cut costs and support their growth plans; as well as helping to simplify the complex legal and regulatory processes.
Q. What are Harlaxton's aspirations for the industry?
As the cold storage industry moves towards zero carbon targets, the use of renewable energy and reconfiguration of existing networks will be needed to serve the future needs.  We would like to see companies testing established processes and reaching out to find new ways of managing their energy requirements.
Find out more about Harlaxton Engineering Services on their website HERE.

Comments are closed.